Which Are The 10 Best Cocktails to Drink on The Beach?
Have a look at some of the best alcoholic beverages to enjoy by the beach on a hot day during your Caribbean vacation.
When we think of a tropical vacation in the Caribbean, probably one of the first things that come to mind is sitting back on the beach and sipping a tropical cocktail. It is the quintessential vacation experience.
As you likely know, there are thousands of cocktails recipes and variations and 77 recognized classic cocktails. But not all of these lend themselves well to the beach environment. A beach drink needs to be cold, and refreshing and it should give off a tropical vibe to match the scenery.
Therefore, we have put together this top 10 list of the best beach cocktails for you to enjoy on your All Inclusive resort vacation by the beach.
1. Piña Colada
There are songs about Puerto Rican Piña Coladas everywhere. They are often featured in movies, tv shows and they represent the true Caribbean ideal for a cocktail. With blends of pineapple, white rum, and coconut milk, this is a drink that makes for a very light mood and creamy flavor.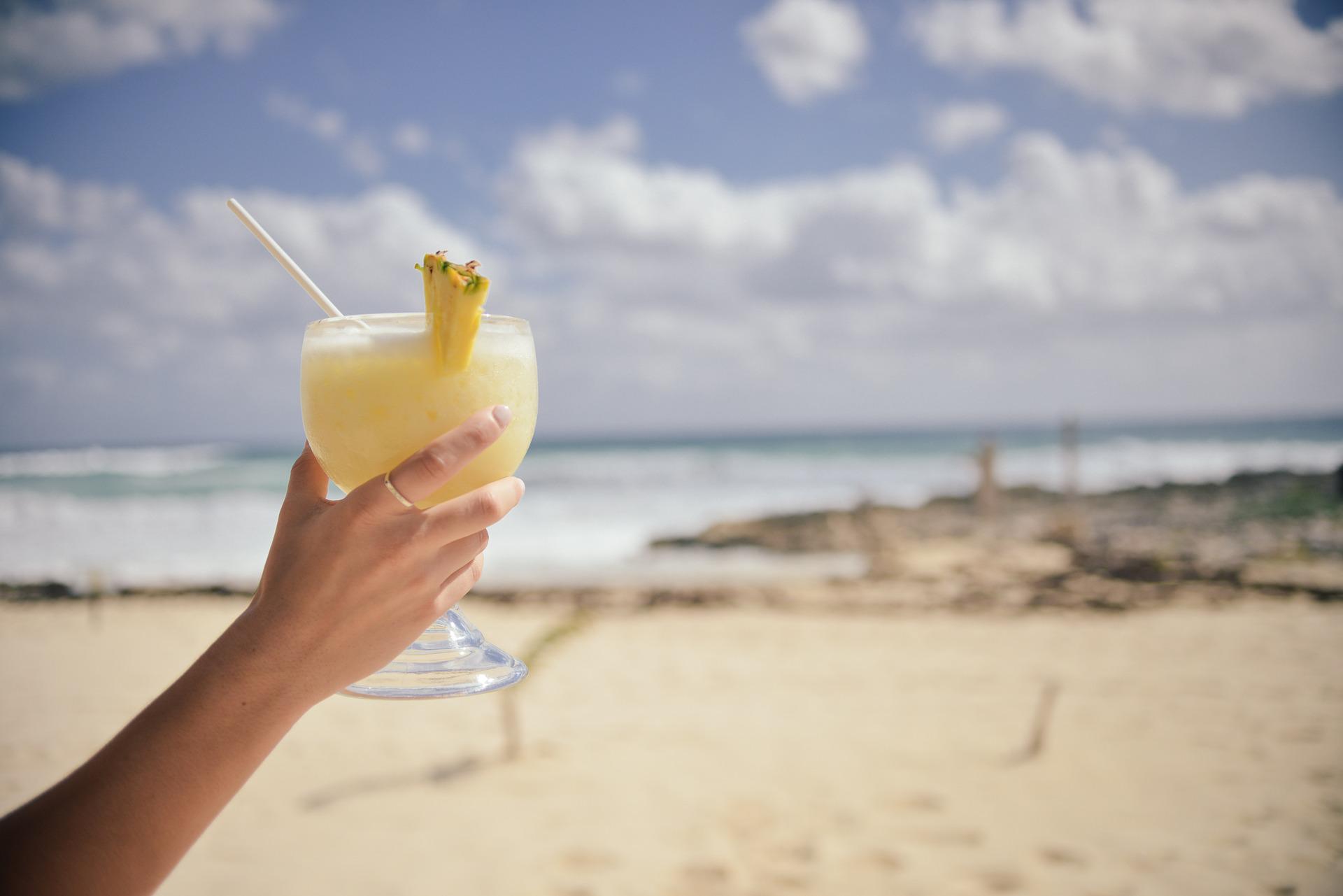 2. Mojito
Whilst many may assume that a Cuba Libre is the national drink of Cuba, it is actually the Mojito. Having its connection with swashbucklers, Caribbean pirates, and scallywags, this beverage has become one of the most popular cocktails in the world. Mixing white rum with brown sugar, mint, lime, and club soda, it is a drink that is easy to get right with the correct quantity of alcohol.
3. Margarita
The Mexican Margarita is as delicious as it is adaptable. Though the classic version has true Mexican tequila, lime juice, orange liquor, and a salt rim, there are so many blends and varieties of this drink and they all bring something new to the table. Choose your favorite flavors and pick the Margarita that suits your beachfront desires.
4. Caipirinha
Welcome to Brazil's national cocktail. It contains some similar ingredients to a Mojito such as lime, and sugar, and can look fairly similar in appearance, however, this drink is very different due to its inclusion of Cachaça which is a hard liquor derived from fermented sugar cane popular in brazil.
5. Daquiri
Though the name has Taino origins, this drink was supposedly invented by an American man in Cuba. The traditional version is made up of citrus additions, rum, and sugar. Since then, however, Daquiris have broadened their horizons with a multitude of different twists and flavors. Of these one of the most popular types is the Strawberry Daquiri.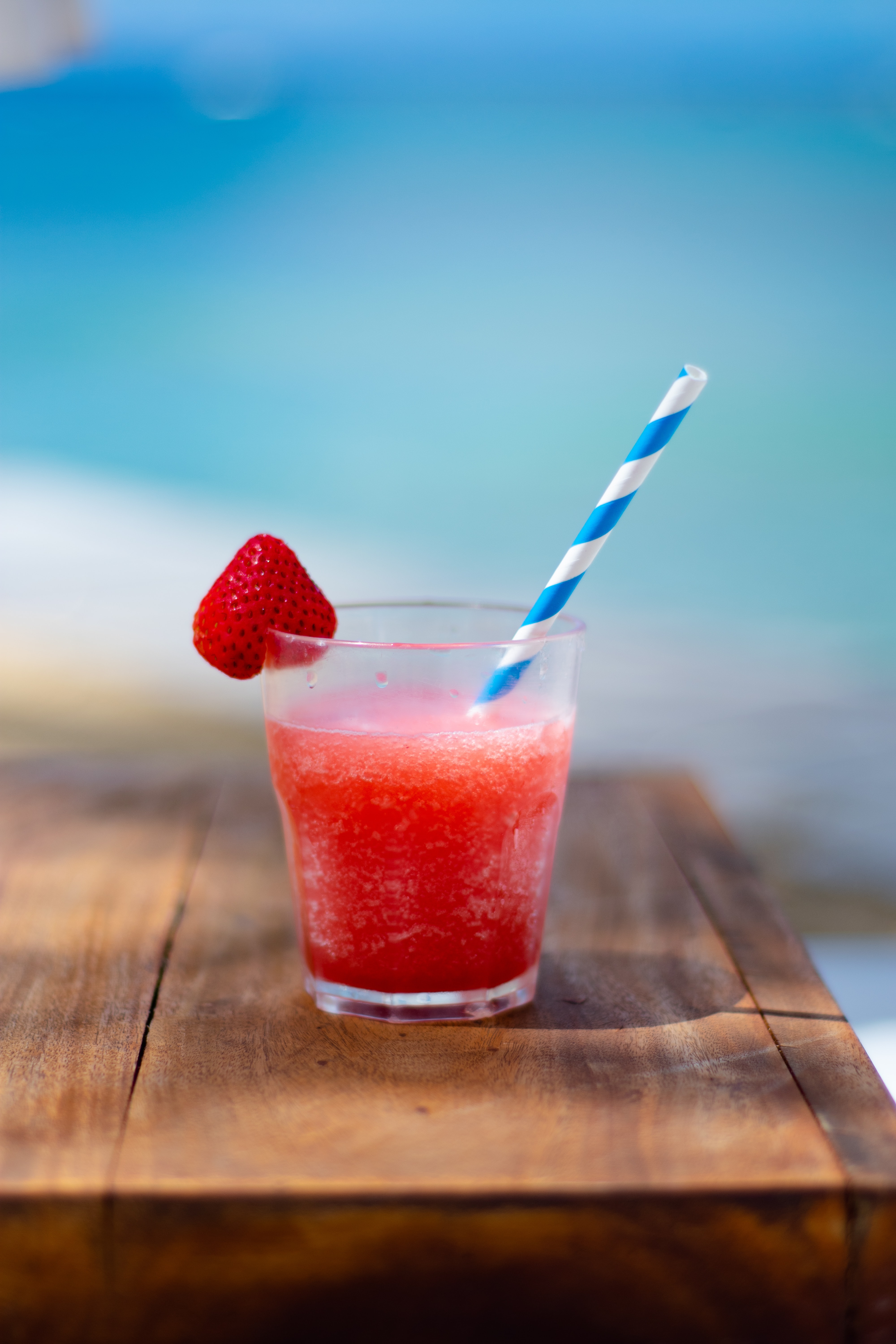 6. Mai Tai
Whilst many assume that Mai Tais are from Thailand or Hawaii this delectable beverage was actually a Californian creation that soon made its way to the tropics. Consisting of orange curacao liqueur, lime juice, sugar, white rum, dark rum, and a special almond syrup called orgeat, this is a very nuanced cocktail for you to enjoy on the beach.
7. Long Island Iced Tea
We all know how refreshing iced tea is on a hot day. But the next level of refreshment comes from long island and surprisingly has no tea in it despite the name. This lovely drink is made up of a strong mix of liquors such as tequila, rum, vodka, triple sec, and gin, and then it is mixed into some cola to help give it that tea like hue.
8. Blue Hawaii
This obvious Hawaiian dream is the funkiest of all the beach cocktails. The mix of blue curacao with rum, pineapple juice, and sometimes vodka makes a vibrant blue beauty that is a great blend of both sweet and sour.
9. Tequila Sunrise
Named due to the blend of yellow to red colors in the glass that resemble the beautiful splendor of a Caribbean sunset. The secret to this marvel is the careful addition of Tequila, orange juice, and grenadine syrup without mixing them together. This cocktail that was either created in Mexico or California is an amazingly ironic choice to drink as you watch the sun go down.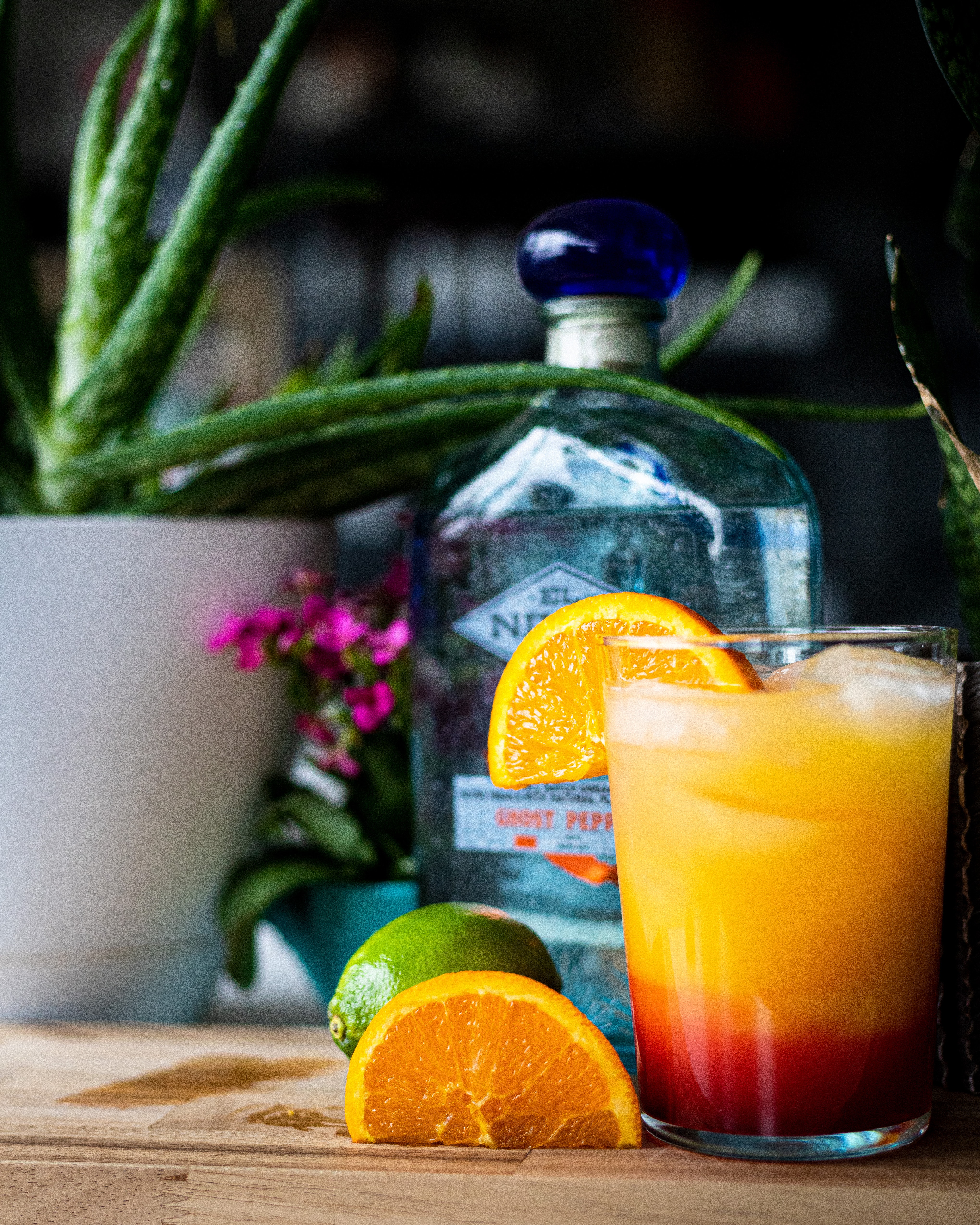 10. Bahama Mama
Bahama Mama could be likened to some of the traditional fruit punches that are offered in Jamaica and the Dominican republic. It includes rum, grenadine, orange juice, and pineapple juice, however, often the juices are exchanged for alternatives, and some coconut flavorings are added. It is a cocktail that is fruity and fantastic and something that we could recommend to anyone.
Where to enjoy your beachfront cocktails
Whether you are staying in our adults only All Inclusive resorts in Cancun, Riviera Maya, Punta Cana, or Montego Bay, there are a large number of bars and lounges near the beach for you to enjoy.
Additionally, if you want to sit on the beach and have your drink there then that is fine too. Speak with the bartenders of your favorite resorts and ask them what cocktails they have available.
Likely you will get a chance to try all of our top 10 best cocktails to drink by the beach before your vacation ends.
We also recommend trying some different variations of the cocktails you know and love. Open up your palette to a world of possibilities as you sink your feet into the sand and gaze out to the open ocean beyond.
---
Other Articles you may like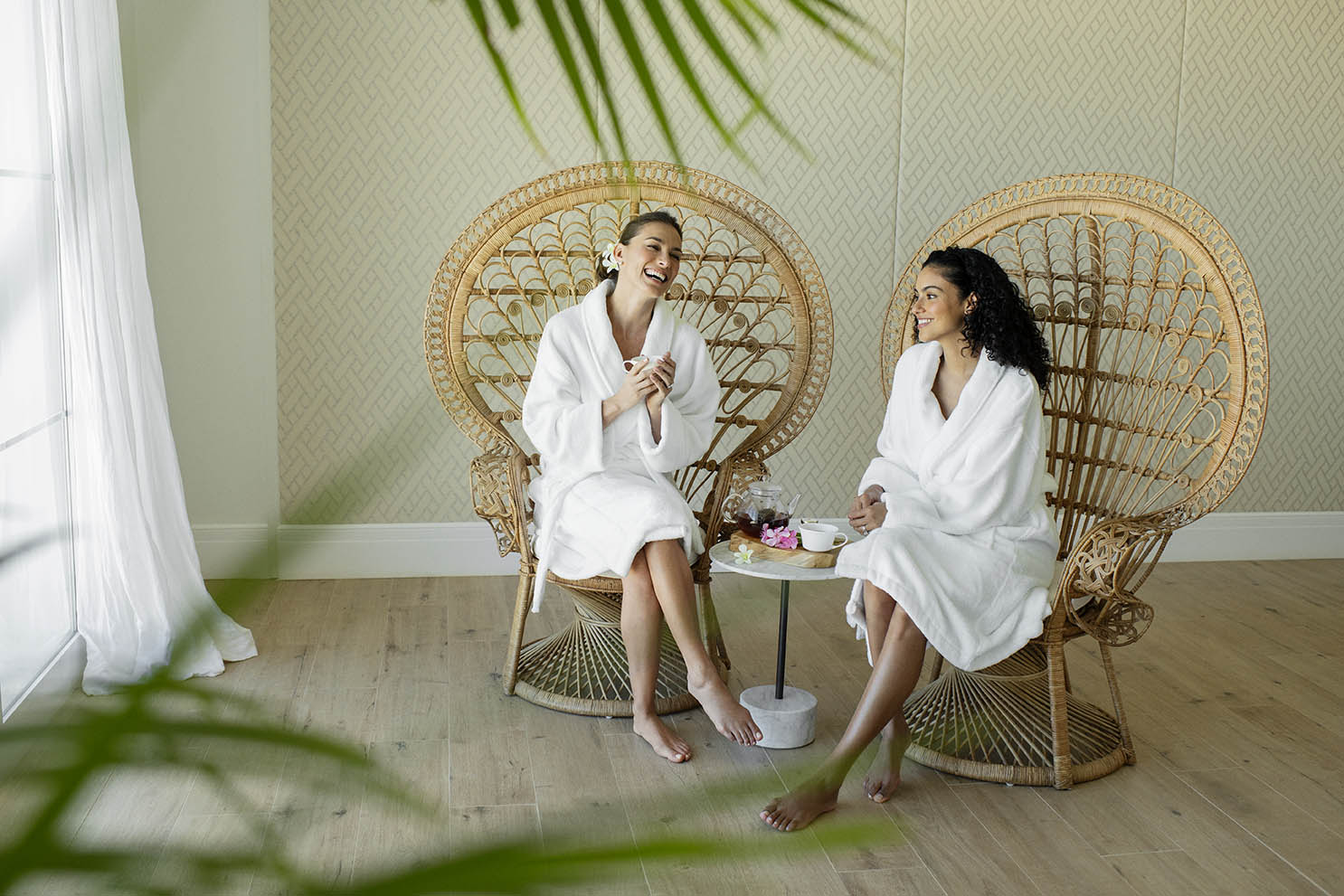 The 5 Benefits of Spa And Beauty Treatments For You And Your Bridal Party
Looking for special moments with your bridesmaids? Come and see the benefits of a spa and why you should take some beauty treatments together.
Read more