The Excellence Collection boasts eight hotels and resorts that join Say No to Plastic, replacing plastic products with more environmentally friendly options.
In a constant effort to excel in our daily operations and build a legacy we and our guests can be proud of, we are thrilled to announce the elimination of a total of 22 single-use plastic products at our hotels and resorts, including containers, cups, bags, plates, stirrers, utensils and straws, just to name a few.
Since 2020, The Excellence Collection properties have gone plastic-free on items deemed unnecessary. Did you know that over 73% of waste found in beaches comes from plastic products?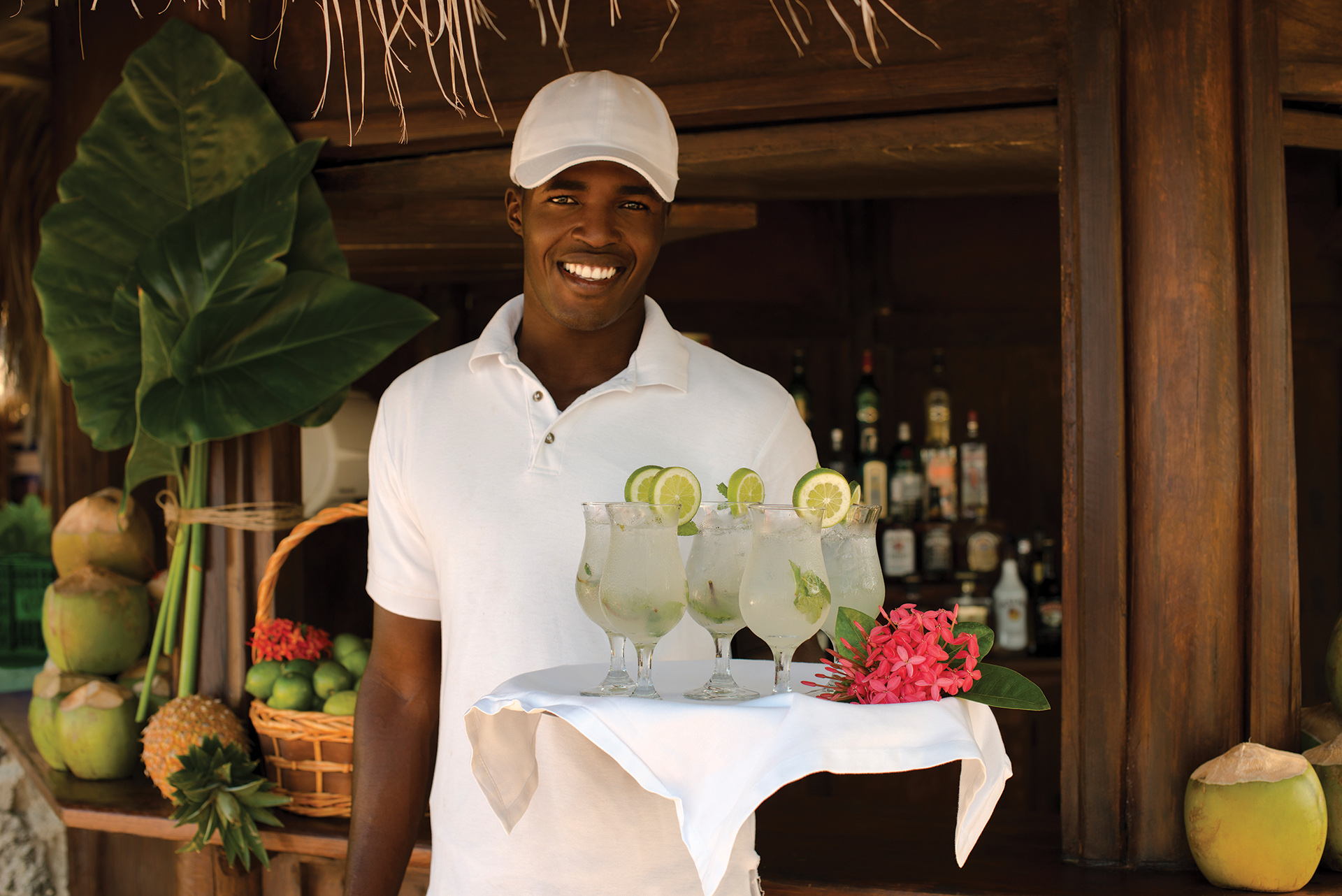 To replace disposable plastic items, The Excellence Collection utilizes biodegradable materials consisting of recycled woods along with different types of starch from corn, avocado, and agave for a more sustainable operation. Here are just a few of the changes:
Straws are completely eliminated from the inventory, and we ask guests to bring their own multi-use stainless steel straws, or their personal tumblers as many guests have been doing for years.

Coffee and other drinks are served in cups made of biodegradable materials, or a glass if the guest prefers.

Plastic drink stirrers are replaced by wood drink stirrers.

Plastic ice cream spoons and other plastic utensils are replaced with more environmentally friendly materials.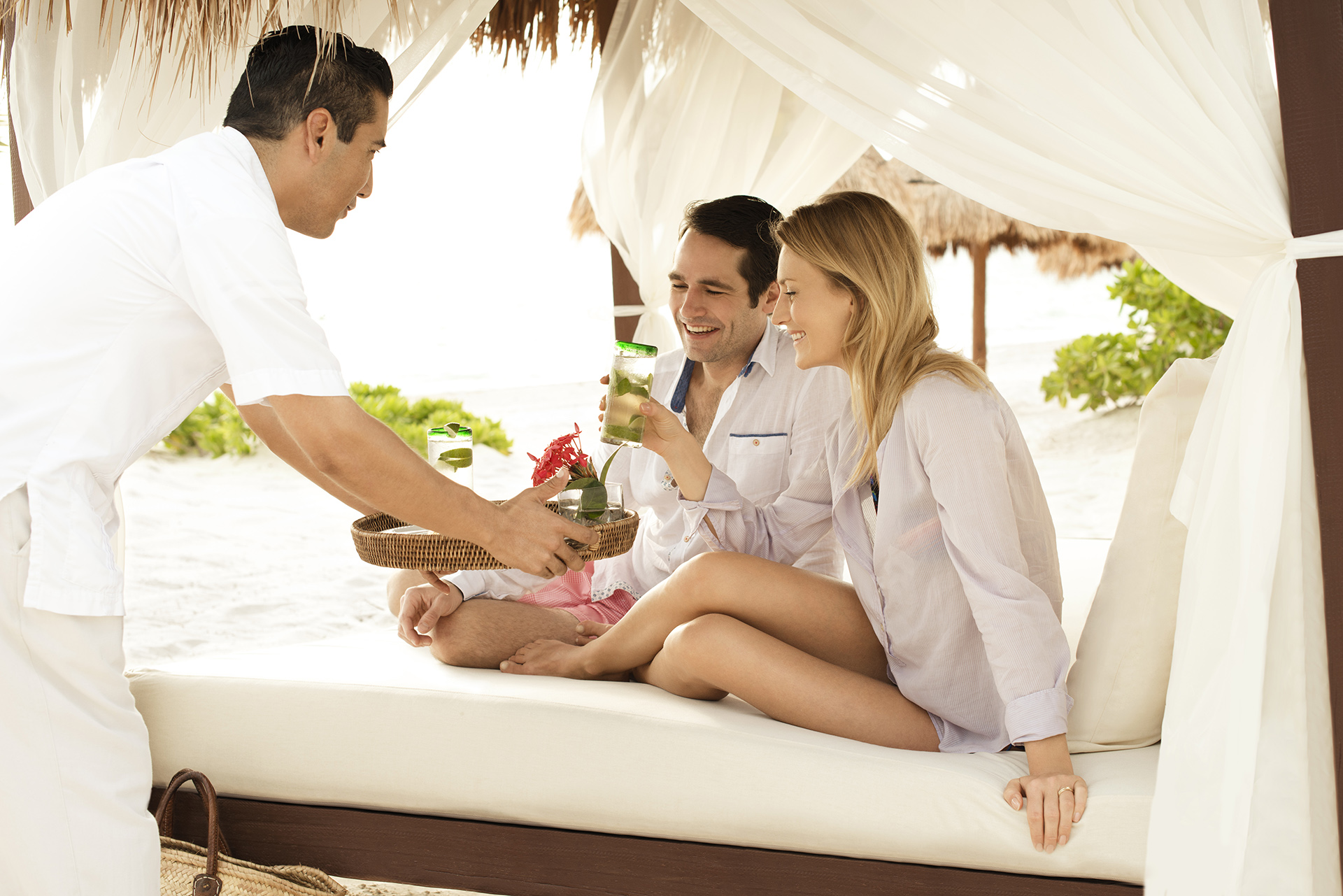 A change with such impact is of great importance to all of us at The Excellence Collection, and being among the first to implement such measures in the region, we hope to encourage other hospitality brands to consider a plastic-free operation as well, inspiring hotels and resorts around the world to join Say No to Plastic. This is the type of work that we execute together; we share the planet and it is our collective responsibility to sustain it.
Plastic contamination is among the biggest threats our oceans currently face, and we are taking action to not only reduce its imprint but to preserve our natural resources and improve mother earth's future. Overproduction, low recycling levels, and a deficient waste management system are among the main reasons that approximately eight million metric tons of plastic enter the ocean each year… to put it into perspective, this is enough waste to cover every foot of coastline on the planet.
It is unclear how long it really takes for plastic to decompose, but experts estimate that the process may take up to 450 years or even never. This means that every plastic item we dispose of will outlive us and many generations after ours. Animals are also direct victims of plastic contamination, killing millions year after year and affecting over 700 marine species, some even in danger of extinction.
From the 407 million tons of plastic produced annually, 40% is disposable. Statistics show that a hotel room can generate up to two tons of waste per year with a low percentage being recycled. By strategically adhering to a more sustainable system, can you imagine the difference we will make in just one year?
As a brand that embraces change and pursues growth, we assume our responsibility in this matter and pledge to protect the ecosystem that surrounds our properties. The ocean is a common denominator throughout our properties; it contributes to our guests' best memories and it is a source of infinite inspiration for all. It is now our turn to stand behind a promise to care for it.