The Excellence Collection Receives TripAdvisor's 2022 Travelers' Choice Best of The Best Awards!
See the Caribbean resorts that were awarded as the world's Top 25 All Inclusive, Top Romantic, and Top Luxury Hotels in the 2022 Travelers' Choice Awards.
The Excellence Collection is an All Inclusive luxury hospitality brand with eight properties in Mexico, Jamaica, and the Dominican Republic. It was recently announced that two of The Excellence Collections resort properties have earned Tripadvisor's 2022 Travelers' Choice® Best of the Best Awards in several of the most sought after categories.
Who was awarded the 2022 Travelers Choice Awards?
Located on the beautiful shores of Cancun, Mexico, The Excellence Collection's Beloved Playa Mujeres was recognized by guests for its world class hospitality, superior accommodations, culinary offerings, serene atmosphere, and unmatched romantic experiences. The intimate couples-only hotel was ranked:
No. 2 for Top 25 All Inclusive Resorts in Mexico

No. 3 for Top 25 Most Romantic Hotels in Mexico

No. 13 for Top 25 Luxury Hotels in Mexico

No. 15 for Top 25 All Inclusive resorts in The World

No. 19 for Top 25 Hotels in Mexico
Beloved Playa Mujeres has truly shown itself to be an impeccable escape that transcends the All Inclusive experience for couples and has proven to truly be one of the best hotels in the world.
Additionally, Excellence Oyster Bay, a gorgeous Victorian style paradise for adults in Montego Bay by the luminous lagoon, was also awarded a prestigious ranking. It was highlighted as one of the Top 25 Most Romantic Hotels in the Caribbean, along with the aforementioned Beloved Playa Mujeres. This Jamaican oasis was then described by reviewers as a "dream honeymoon experience" and "the best resort in Jamaica."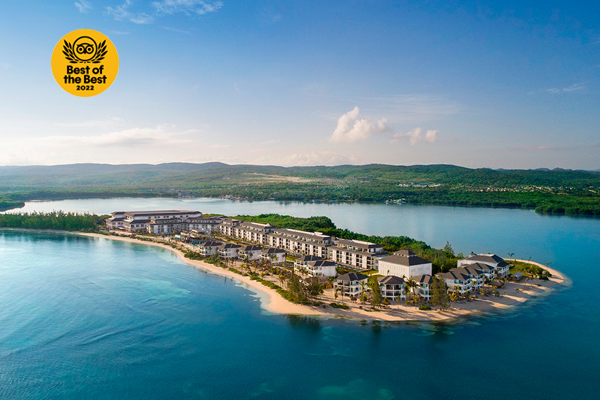 What does this mean for The Excellence Collection?
Domingo Aznar the Vice President of Sales and Marketing for The Excellence Collection stated:
"The Excellence Collection is proud to have Excellence Oyster Bay, and especially Beloved Playa Mujeres, recognized in this year's Tripadvisor's Travelers' Choice Best of the Best Awards. We are pleased to see that the Bespoke Service, Innovative Curation, and Extraordinary Moments we always strive to offer our guests have allowed us to be worthy of these important distinctions that drive us to continue on our path of excellence. While the travel industry continues to rebound, we are incredibly thankful to the guests who selected our resorts as their vacation destinations and for our dedicated staff who helped deliver the experiences that led to these outstanding reviews."
These esteemed awards highlight the high standards that have been set out for the quality and caliber of both the service, the offerings, and the environment within these resorts. The Travelers Choice awards take into account the quantity and quality of guest reviews throughout the year so not only is this a huge honor to receive from Tripadvisor but it means even more to The Excellence Collection because it is based on guest experiences.
This means that The Excellence Collection is being held in high esteem, not just by professional resort critics but by all the visitors who have enjoyed their stay and these exemplary Caribbean properties.
Tripadvisors top 25 hotels and resorts
You may already know that Tripadvisor is the world's largest travel guidance platform. It is the place where millions of savvy travelers read reviews to see what others say about a destination or property and leave their own comments after their visit to show others what they thought of the experience.
As a result of this guest feedback, The Excellence Collection received Tripadvisors Travelers' Choice Best of the Best which is the highest veneration that they can bestow upon any hotel or resort. Out of the thousands of candidates for this prestigious award, Tripadvisor only spotlights the top 25 best properties from their listings, and The Excellence Collection is honored to be part of this very exclusive category.
This award goes only to the top rated destinations and hotels as per guest reviews and opinions throughout each year. Thanks to our continued endeavors toward complete customer satisfaction, two of our luxurious Caribbean properties have made the list.
We hope that you can get to visit one or both of these delectable destinations within the near future so you too can see yourself, the Infinite Excellence that these places pride themselves on and offer to all their guests. May your next vacation in the Caribbean be as incredible as all those who left us with such amazing reviews.
---
Other Articles you may like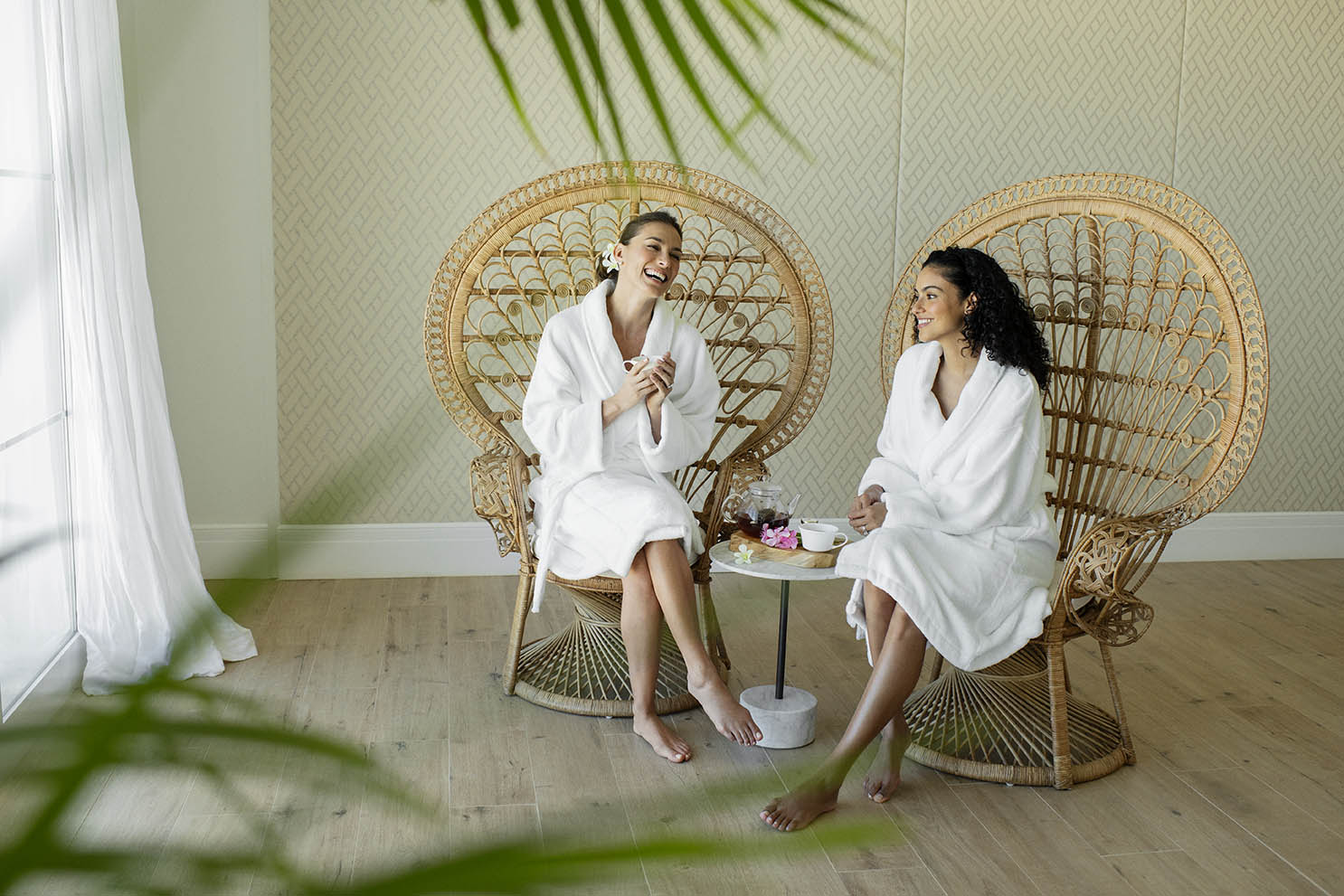 The 5 Benefits of Spa And Beauty Treatments For You And Your Bridal Party
Looking for special moments with your bridesmaids? Come and see the benefits of a spa and why you should take some beauty treatments together.
Read more