What Does a Resort Concierge Actually do in an All Inclusive Resort?
In every All Inclusive haven, resort concierges provide invaluable assistance to guests. Learn about what they do and how to best use their services.
Many resorts and hotels direct their guests to the concierge for information, assistance, and other tasks. Sometimes the resort concierge is so frequently mentioned that it may seem like they do absolutely everything. Therefore it begs the question, what does a concierge do?
Keep reading to discover exactly what is involved in being a resort concierge and what these exemplary members of staff can do for you during your stay in an All Inclusive resort.
What is a resort concierge?
The original concierges were the french castle wardens in the mid 16th century. These were people that took care of the premises and provided the owner and guests with everything that they needed. In slightly more modern terms we might call such an individual a caretaker.
Since then concierge services have developed into a hotel and resort specialization where an individual is put in charge of the premises and works as a liaison to other departments making them the ideal person to help customers out with any questions or assistance in any given situation.
Resort concierges are team players but often they are one of the primary factors that are essential to the success of the resort's service and functionality.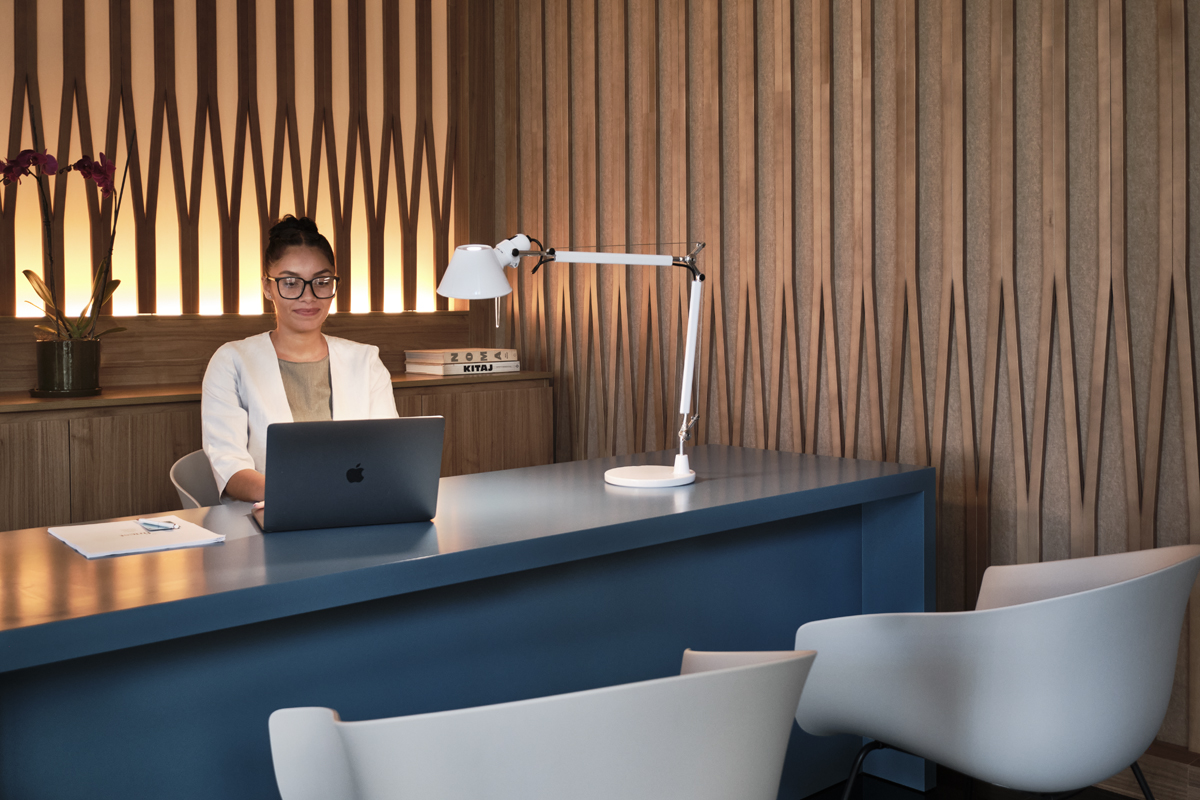 The secrets to a good resort concierge
Being a resort concierge is not an easy task. Instead of being part of just one department a good concierge needs to be familiar with all parts of the resort and will likely have multiple things going on at the same time meaning that they need to be great multitaskers.
Obviously, a large part of their work has to do with tailored customer service and satisfaction. It is definitely also important that they have a friendly and approachable demeanor and are polite and respectful to others.
Quite often these hard workers are the ones that are tasked with unique and new situations. Whatever the occurrence or need at hand, the concierge takes care of it by being a great problem solver and going above and beyond to work out the best solution to any situation.
Additionally, their work involves a lot of administrative work behind the scenes when they are not talking to guests. For this, they need to be extremely organized and detail orientated so that the guest can have the optimum experience during their stay.
Lastly, a great concierge makes good use of modern technology. This is their biggest advantage and something that can assist them to attain swift communication with their guests and other departments and examine finer details within the resort that can make a guest's stay much more enjoyable.
What your resort concierge can do for you
There is really too much information to cover and it is not possible to describe every single thing that a resort concierge handles during their work time. However, the following list should give you a general idea as to what sorts of things your resort concierge may be able to do for you.
Welcome you to the resort

Listen to any comments or concerns you may have

Manage your luggage or other items

Check you in to your suite

Assist you with any special requests you may have

Arrange transport for you

Provide information on the dining options and activities within the resort

Provide information on the nearby activities outside the resort.

Arrange for scheduled tours

Take dinner reservations when necessary.

Contact housekeeping

Help you locate lost items

Organize room upgrades

Make reservations for spa treatments

Get medical assistance when needed

Answer any questions you have regarding procedures or resort protocols
In short, if you do not know where to go, do not know how to accomplish something, or are unsure who you should ask about something, it is a safe bet to assume that you can talk with the concierge and they will be able to assist you or at the very least point you in the right direction. Now all you need to do is find yourself a resort with the best concierge service.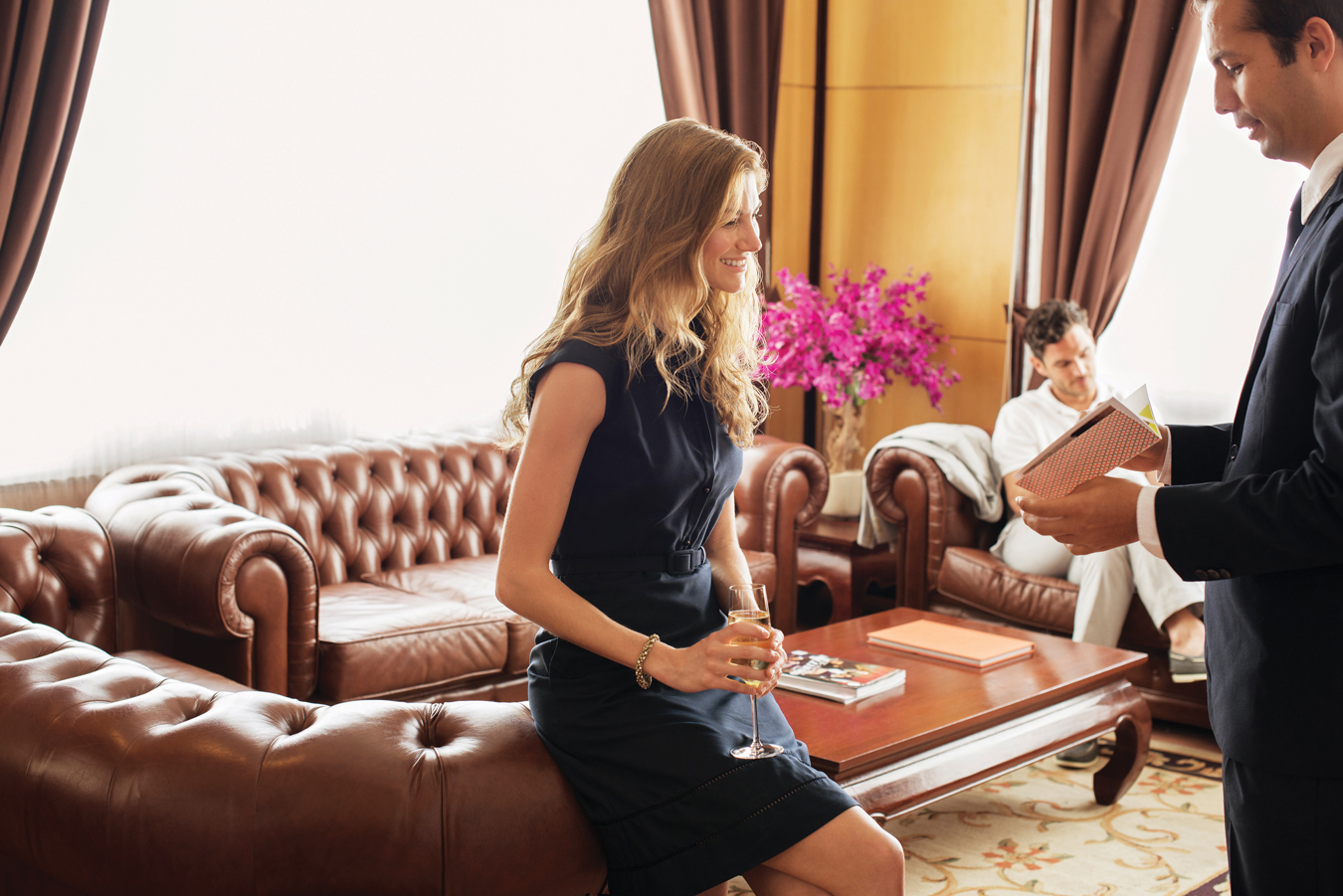 The Excellence Collection resort concierges
At The Excellence Collection, a resort concierge is more than just a job position. It is someone who works hard to ensure the satisfaction and enjoyment of each guest within the resort. These are professionals who are committed to helping you create wonderful memories throughout your stay.
They also do their best to personalize the experience and ensure to make every guest feel the sincere care that they have. This is what makes the difference. The tailored approach of the concierge allows you to feel at home despite being away from home.
Once you have finished talking with the concierge they then communicate with the rest of the staff regarding whatever it is you need and makes sure that you are fully assisted and personally pampered.
Our resort concierges look after our guests and bring Infinite excellence to each and every visitor. Whether you want directions, information, assistance, or help with something else, the resort concierge is there throughout your stay to provide Innovative Curation, Bespoke Service, and Extraordinary Moments.
---
Other Articles you may like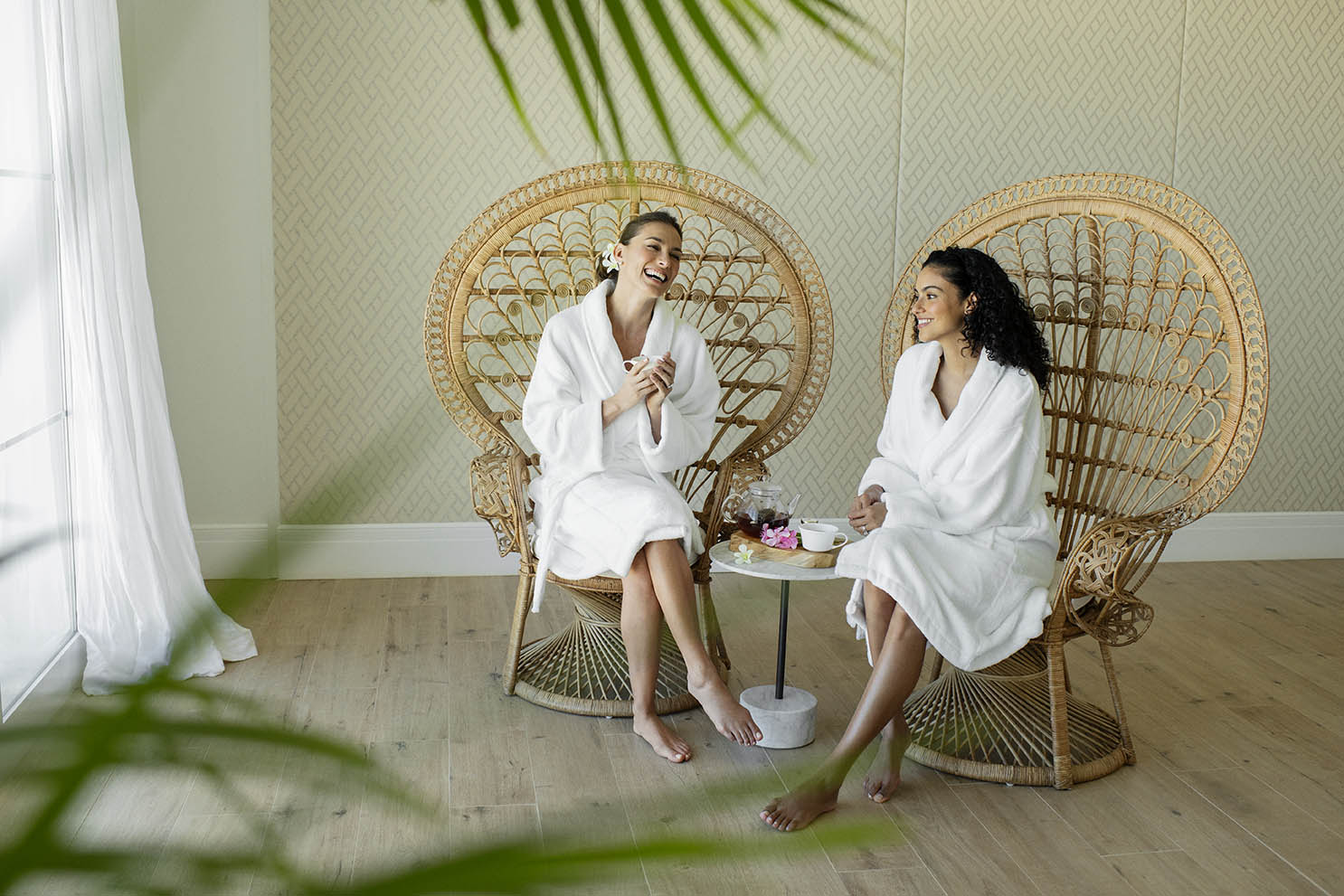 The 5 Benefits of Spa And Beauty Treatments For You And Your Bridal Party
Looking for special moments with your bridesmaids? Come and see the benefits of a spa and why you should take some beauty treatments together.
Read more