How to Choose Whether to Travel to Playa Mujeres or The Riviera Maya?
Have a look at the differences between Playa Mujeres and the Riviera Maya and learn everything you need to know about these destinations before you visit.
When traveling to Mexico, there are really two main destinations to consider. Playa Mujeres and the Rivera Maya. So what is the difference between these two places? Where are the located? Which destination has the best attractions? And where is the best place for you to stay for your next trip?
Come and travel with us to Playa Mujeres and the Riviera Maya as we explore everything that these two coveted destinations include and what each of them has to offer for your next Mexican vacation.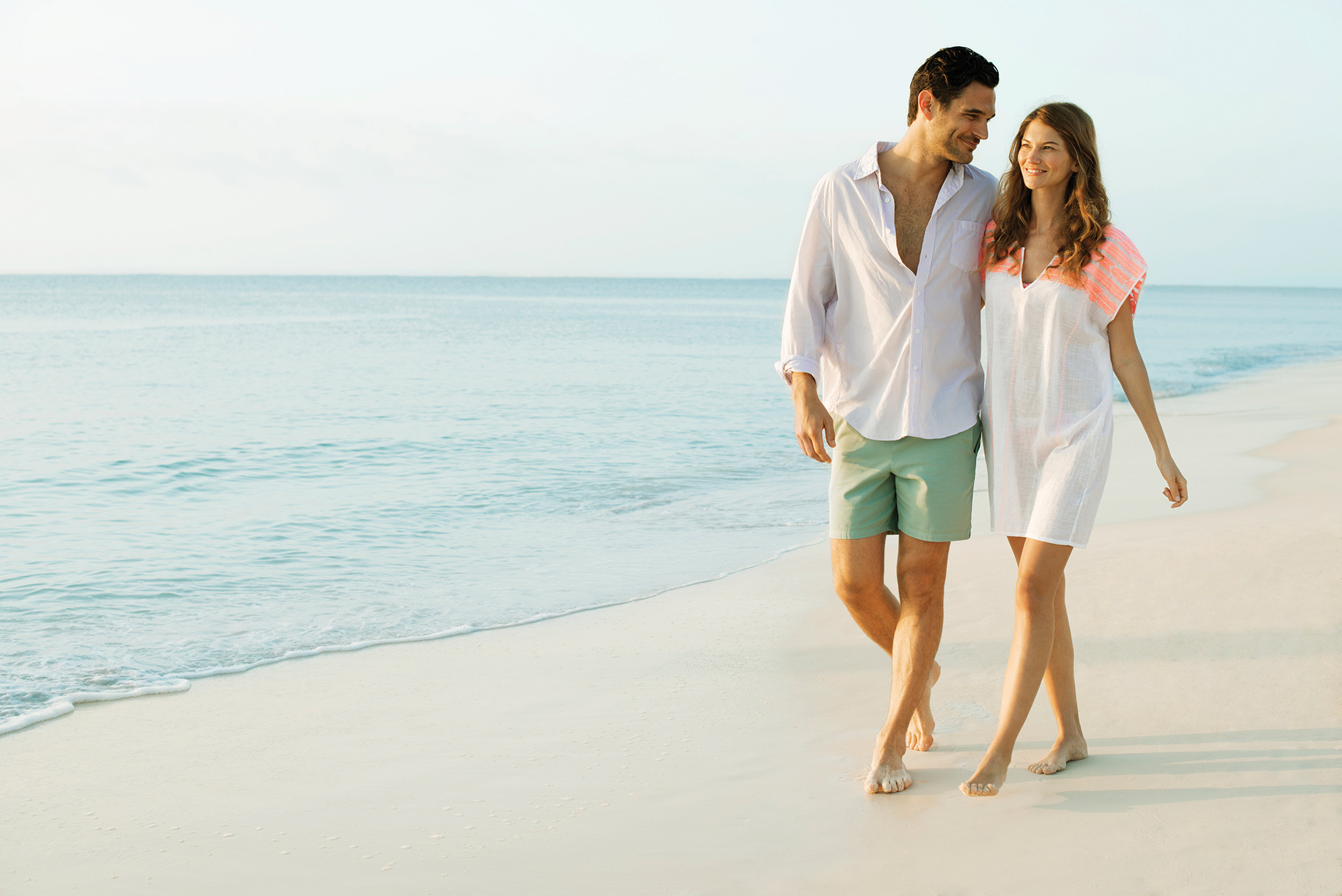 Let us take a look!
Where is Playa Mujeres and the Riviera Maya?
Before you set off and start your travels, we need to know exactly where both Playa Mujeres and the Riviera Maya are located.
Playa Mujeres Location
Playa Mujeres is located just north of the main city of Cancun on the north eastern coast side of the Yucatan peninsula in Mexico facing the Caribbean Ocean. It is a short drive away from the Cancun hotel zone and a brief boat ride from isla mujeres which sits adjacent to Playa Mujeres.
Often regarded as a quiet escape from the bustling Cancun tourism, Playa Mujeres is the ideal distance away from the busy areas for you to be able to enjoy all the most popular activities without disrupting the serenity and tranquility of your vacation.
Riviera Maya Location
Whilst only a short distance from Cancun International Airport, the Riviera Maya is a little further south of the main town and finds itself slightly closer to Playa Del Carmen and Cozumel Island. As a perfect spot for ecotourists and nature lovers, the Riviera Maya boasts a wide variety of wildlife and natural beauty.
This destination is ideal for travelers wanting experiences that are more culturally enlightening and activities that surround you with lush jungles and unique beaches. The Riviera Maya is the place to go to really immerse yourself in authentic Mexican landscapes.
What is there to do in each destination?
Whilst much of your time on vacation may be spent relaxing on the gorgeous beaches of Cancun, there may be a few things to do that you want to take advantage of whilst you are there. Keep reading and see what each destination has in the way of activities and keep in mind that these are just a few of the local attractions and that you can always contact Seasons Tours for more information regarding nearby things to do.
Playa Mujeres attractions
The areas around Playa Mujeres are known for their local golf courses. Specifically the Playa Mujeres Golf Course and the Puerto Cancun Golf Course.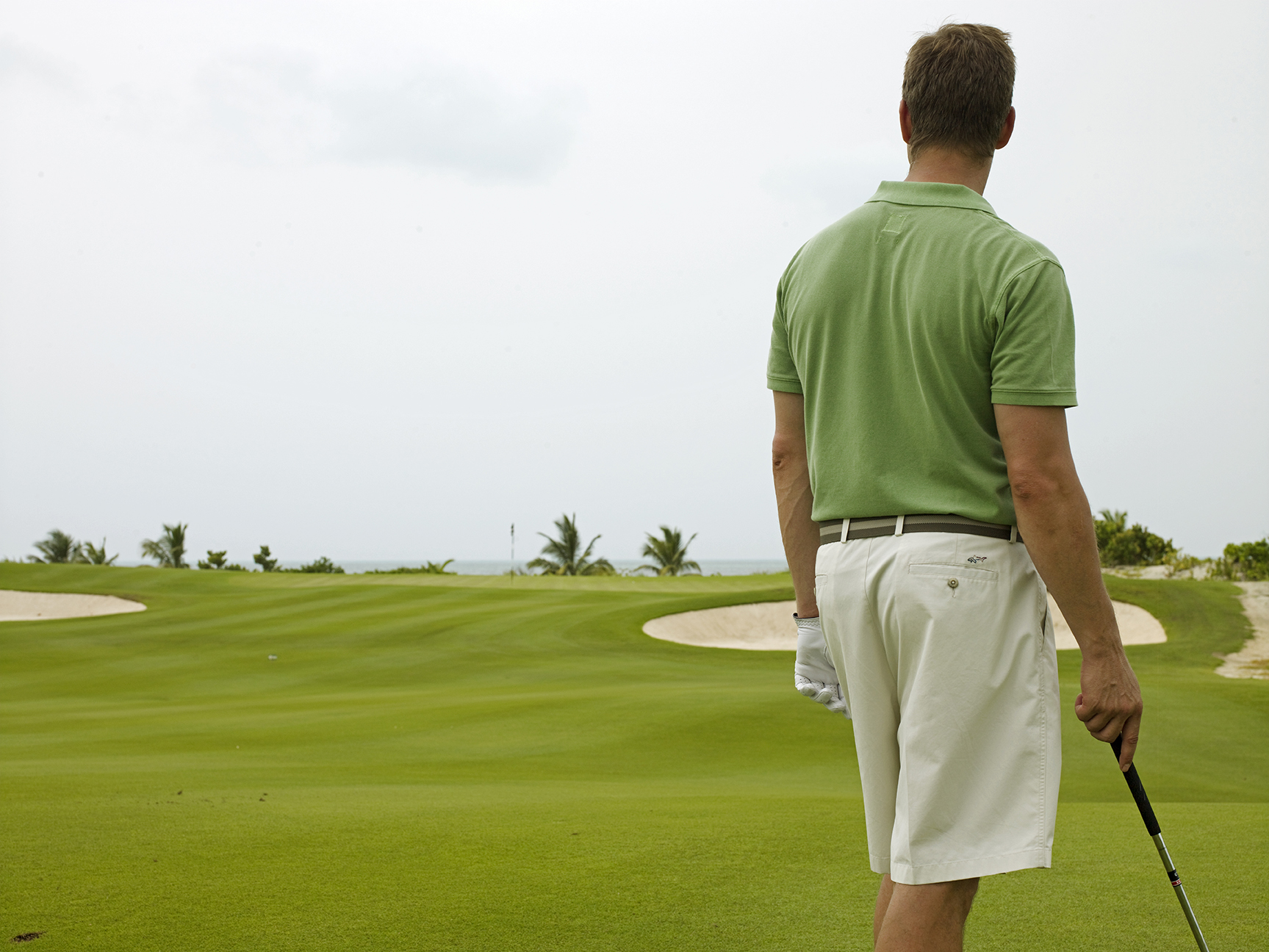 You also have day trips to the gorgeous island of Isla Mujeres and Isla Contoy which thanks to the nearby Marina can be done with a private yacht excursion or another type of boat tour.
With close proximity to the main shopping areas, you can spend the day in some of Cancuns best shopping zones as well as take advantage of the night life that keeps excitement at the fore throughout each evening.
Since many guests like to explore the Caribbean Sea and the Mesoamerican reef, you may wish to go snorkeling or scuba diving around the sunken boats or the Underwater MUSA Museum and see all the ocean wonders that lie below.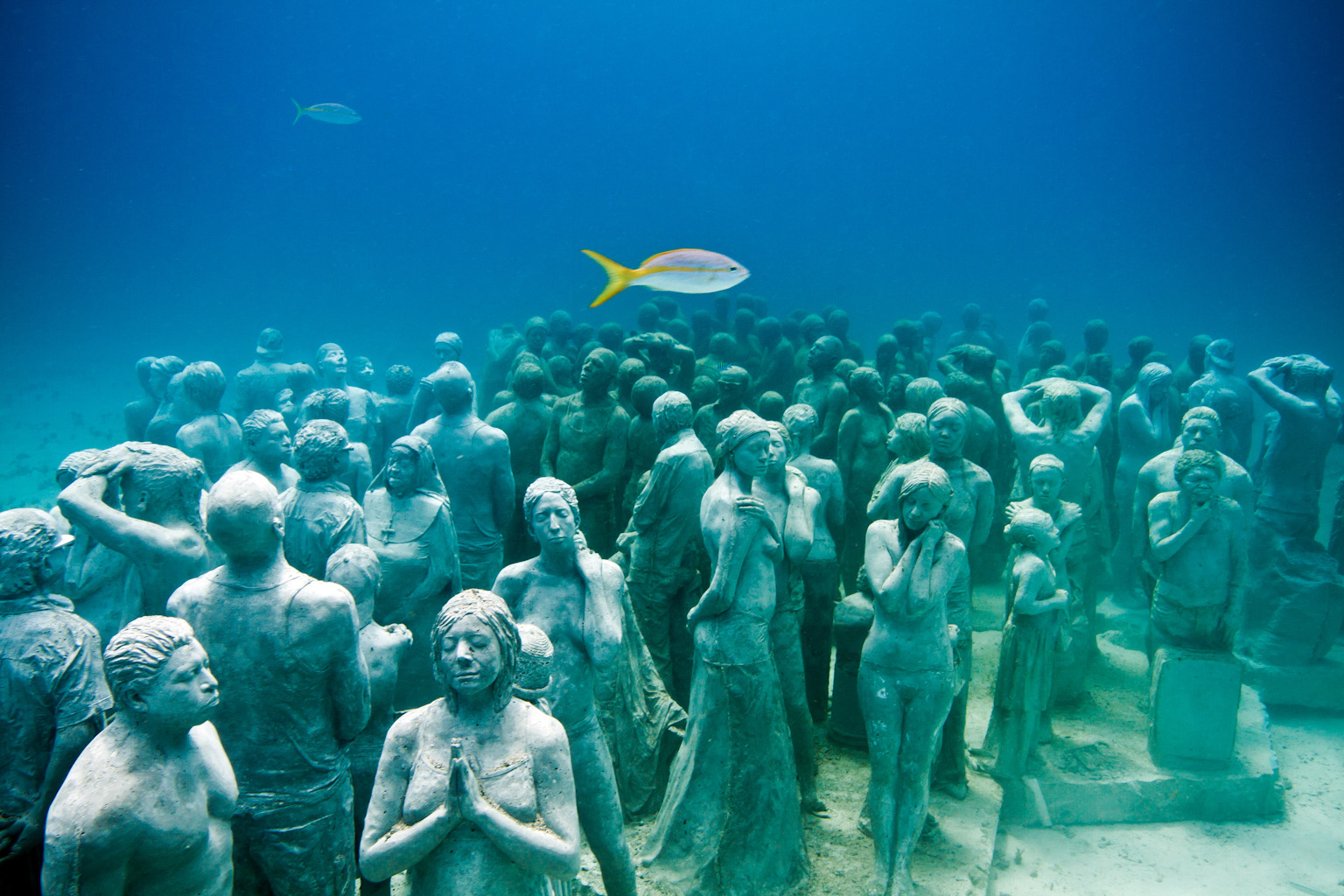 Riviera Maya attractions
Unsurprisingly, the Riviera Maya which is just a short drive from Playa Mujeres also boasts some fantastic golf courses. Namely the Tinto golf course and the Camaleon Mayakoba golf course which is known for its diverse environment.
Whilst the beaches are spectacular to behold, you may wish to go inland for some of Mexico's best natural swimming spots in the naturally formed Cenotes. Whether you want to discover the secret underground river, plunge into a theme park like Xcaret or Xel Ha, or simply take a casual dip, these cenotes are little spots of paradise for you to enjoy.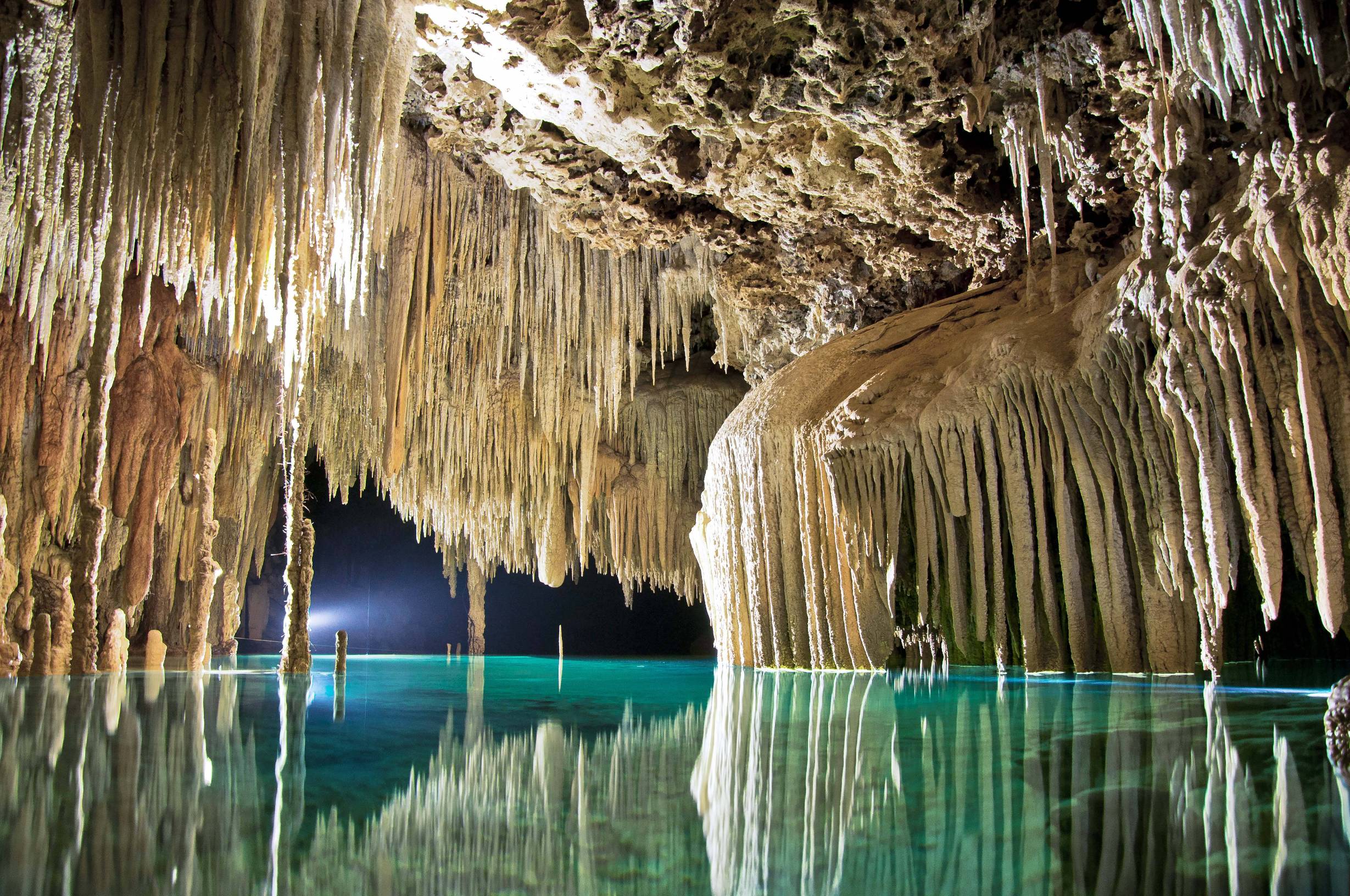 For a close up look at wildlife, you should take a look at one of the animal sanctuaries where you can get up close and personal to some amazing creatures and learn about their preservation and protection.
There are also some incredible archaeological sites for you to encounter in the Riviera Maya. Whilst you can drive from either destination to Chichen Itza and Ek Balam, there are two Mayan sites nearby that are worth exploring: Tulum and Coba.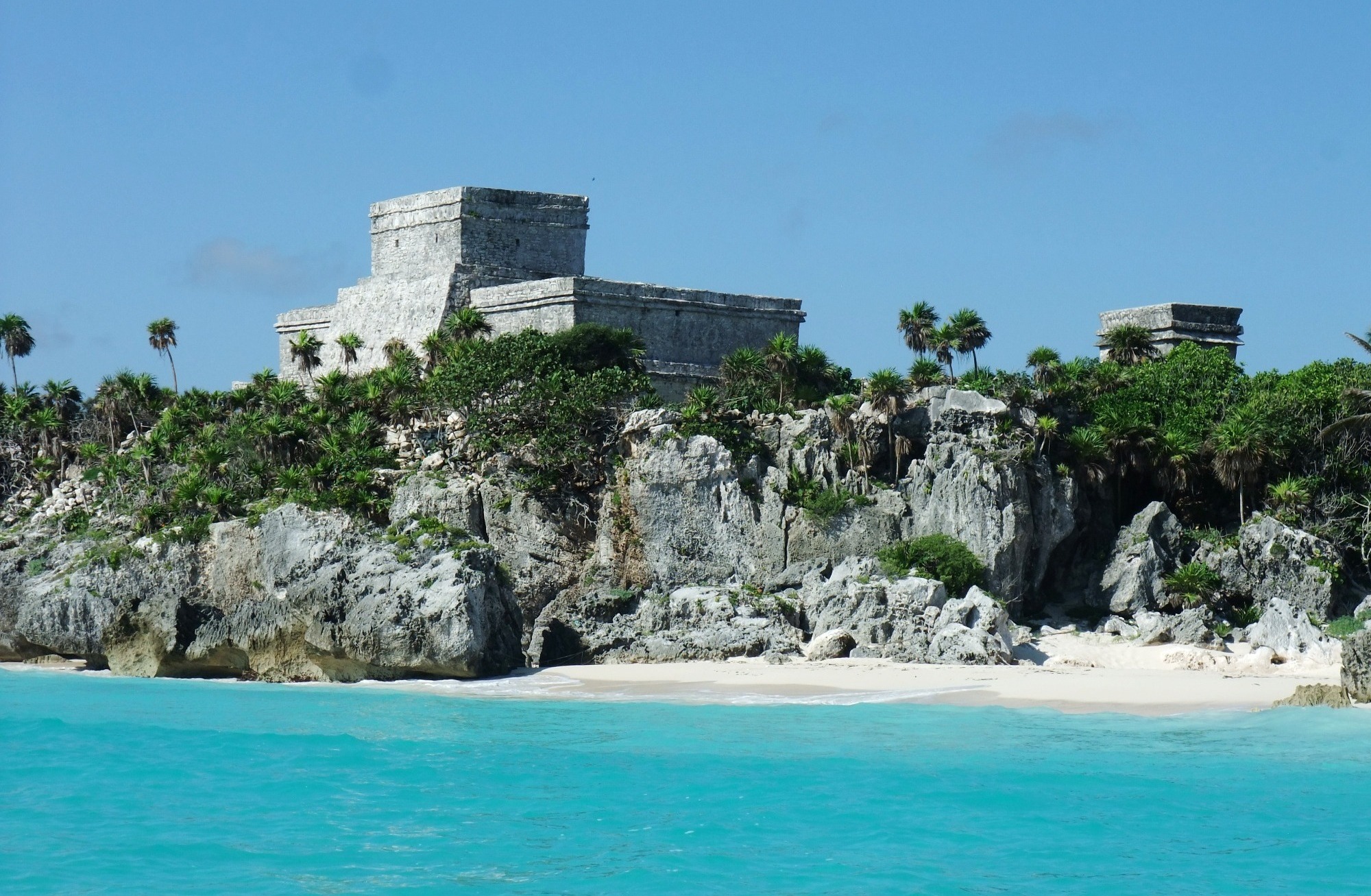 Where should you stay in Cancun?
Likely, even though you may wish to go and do a couple of exciting things outside of your accommodations, most of your time is going to be spent relaxing and getting pampered to perfection in your luxurious resort.
With a ton of All Inclusive escapes to choose from, you may be struggling to decide on where to go so we have narrowed it down to just a few of the best places to stay in Cancun.
Playa Mujeres hotels and resorts
A top haven for couples
Beloved Playa Mujeres is the best spot for couples in Mexico for intimate and quiet moments together. In fact, Travelers' Choice Best of the Best 2023 awards recognized Beloved Playa Mujeres as one of the top hotels in Mexico and one of the best All Inclusive escapes. This wellness focused retreat is in the top 1% of hotels and resorts in the country and continues to impress and inspire.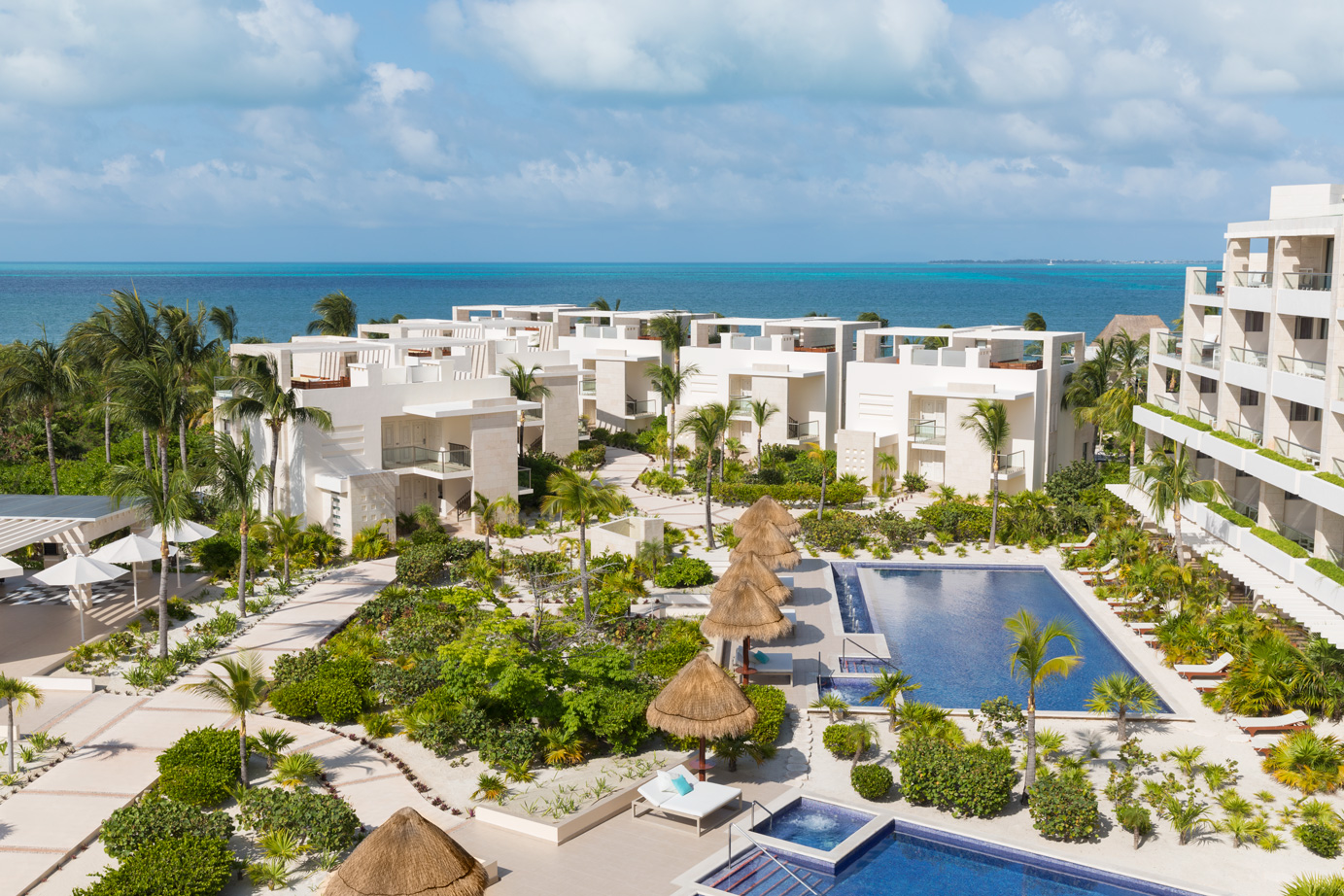 An iconic adults only escape
Excellence Playa Mujeres is the perfect spot for adults looking for sophistication, experienced service professionals, and infinite relaxation by the beach. With lazy rivers to unwind in, expansive suites to choose from and a long history of awards and recognitions, this resort will leave you wanting to return again and again.
A fun resort for all ages
Finest Playa Mujeres is the ultimate getaway for both the young and the young at heart. This means that you can travel with your friends and family at any age and enjoy inclusions and adaptive offerings that cater to your preferences whatever they may be. Look forward to blissful beachfront activities and plenty of lively entertainment to keep you rejoicing throughout your stay.
Resorts in the Riviera Maya
One of the best All Inclusive resorts in the world!
This extraordinary retreat was chosen from among over 8 million other hotels and resorts. Excellence Riviera Cancun has been awarded as one of the best All-Inclusive resorts in the World in the Travelers' Choice Best of the Best 2023 as well as one of the best luxury resorts in Mexico.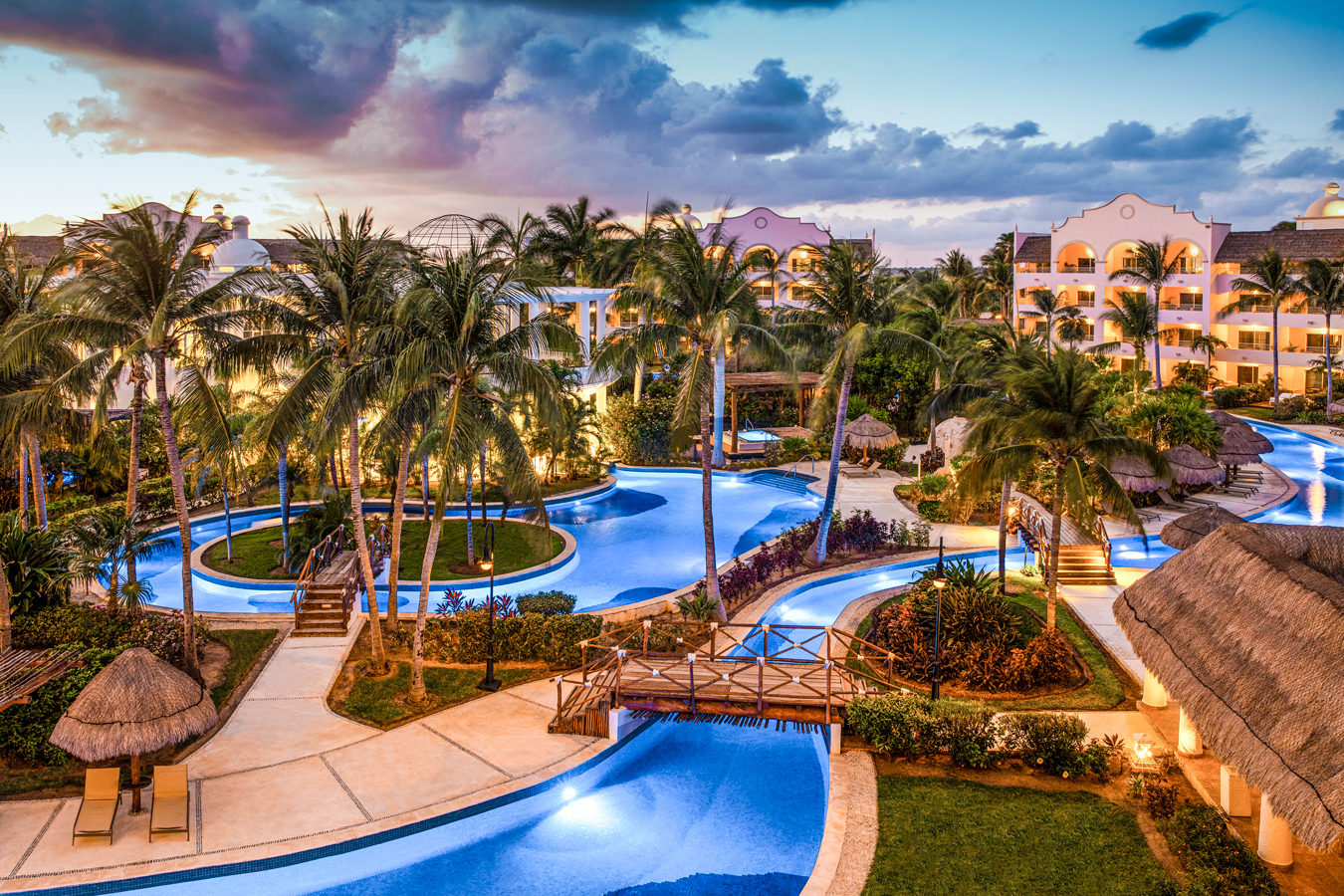 With a traditional hacienda design, glistening white sands on its doorstep, service that makes you feel like family and authentic Mexican experiences, Excellence Riviera Cancun has set itself apart from all the other surrounding hotels and resorts and placed itself in the uppermost top-tier of excellence.
---
Other Articles you may like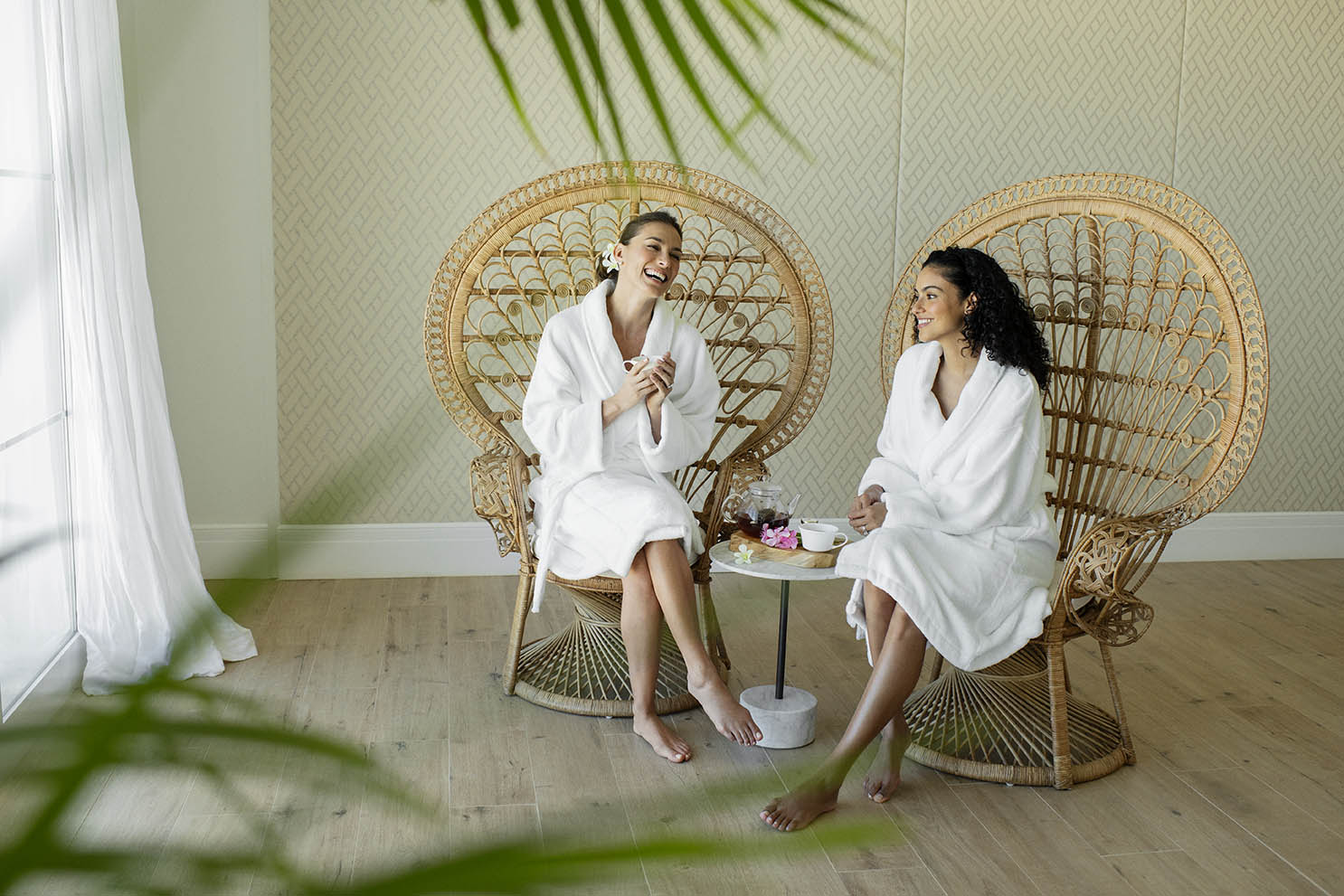 The 5 Benefits of Spa And Beauty Treatments For You And Your Bridal Party
Looking for special moments with your bridesmaids? Come and see the benefits of a spa and why you should take some beauty treatments together.
Read more