The Secrets to Finding The Most Beautiful Caribbean Sunsets on Your Next Vacation
Discover how to experience the most gorgeous Caribbean sunsets and see the best ways that you can enjoy them.
There is nothing more relaxing, romantic, or serene than sitting back on the beach with a cocktail in your hand as you watch the sun go down. However, if this is your idea of an Extraordinary Moment you likely want to find the best spot to see the most beautiful and breathtaking sunset in the Caribbean.
As you scour the tropics for the best destination we want to show you what to look for, and recommend some of the best sunsets in the Caribbean.
Be ready for the golden hour
The golden hour is a term that many photographers use to describe the hour before sunset and after sunrise. These are the moments when the light is best for the ultimate vacation photos and makes for some stunning memories that you can share with your friends and family back home.
Due to the changes in the atmosphere a sunset can sometimes be hard to predict. Though in the Caribbean, most sunsets are estimated to take place between 5:00-7:30 pm, the exact time can vary depending on the exact location and time of year.
This is why we recommend doing two things. First, investigate the estimated time of sunset in the destination of your choice. This can be done by looking online or asking your concierge. Next, go to your preferred spot to watch the sunset during the golden hour.
This hour gives you a bit of leeway with the timing so that you do not miss out on this incredible experience. Sunsets in the Caribbean are among the best in the world but the closer you are to the equator the shorter they last. Be prepared that it will drop from full sun to complete darkness within a very short time.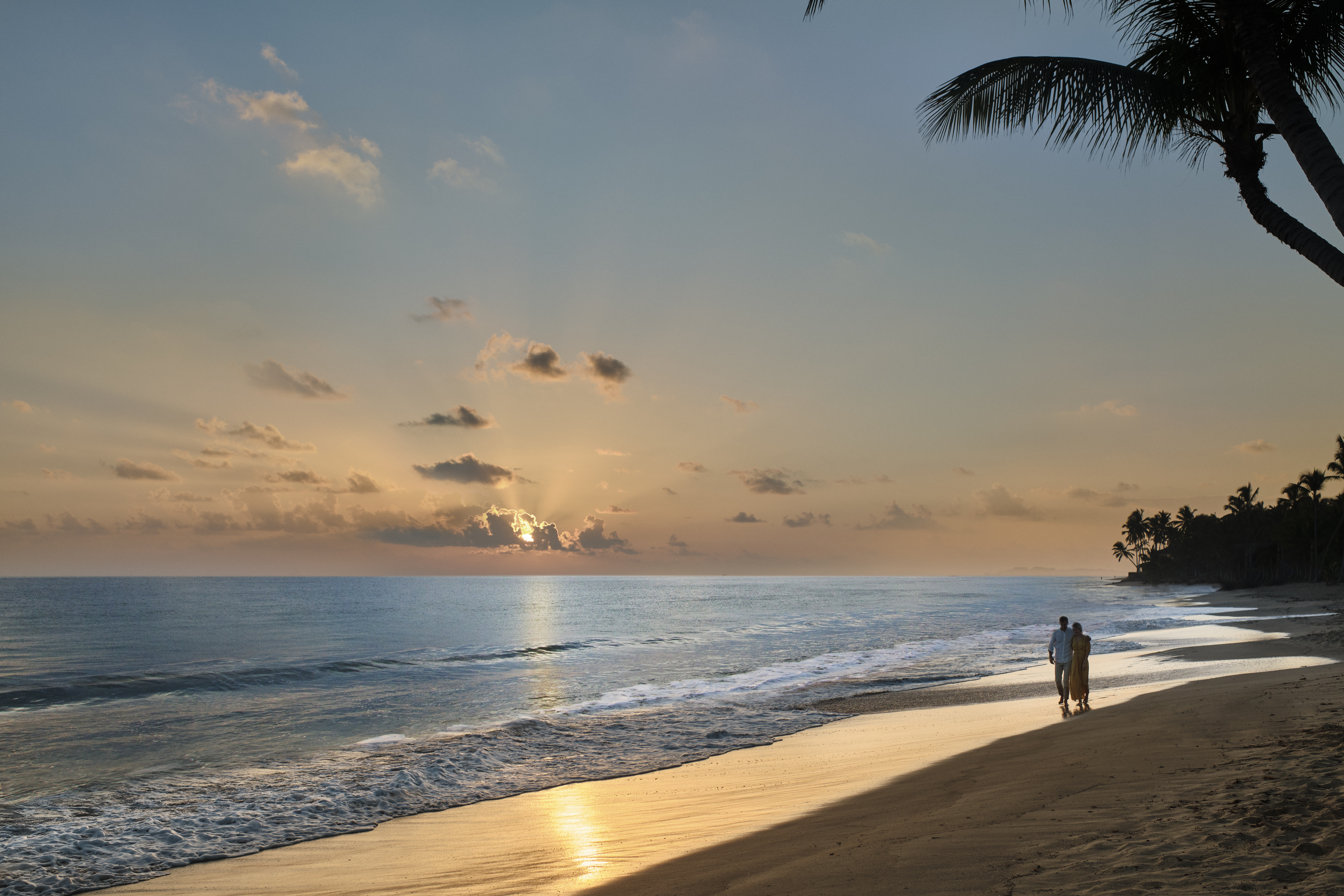 What Caribbean island has the best sunset?
This is extremely subjective and can vary depending on the atmospheric conditions and timing. However, there are some places that just seem to always get amazing and astonishing sunsets.
One of these places is Punta Cana, Dominican Republic. This is the prime Caribbean getaway where you can get the true island experience, indulge in an elegant escape with some of the most sumptuous local cocktails, and delight in the 21 miles of golden sandy beaches. You certainly will not struggle to find a nice spot to watch the sun go down in Punta Cana.
When you look online for "Punta Cana sunsets" you will be supplied with an almost endless amount of amazing picture perfect settings where visitors have been able to take in the awe inspiring wonder of this natural beauty.
Yes, you can enjoy dreamy sunsets in Finest Punta Cana, Excellence Punta Cana, or Excellence El Carmen where the staff will be happy to help you to make the most of the true Dominican Republic sunset experience.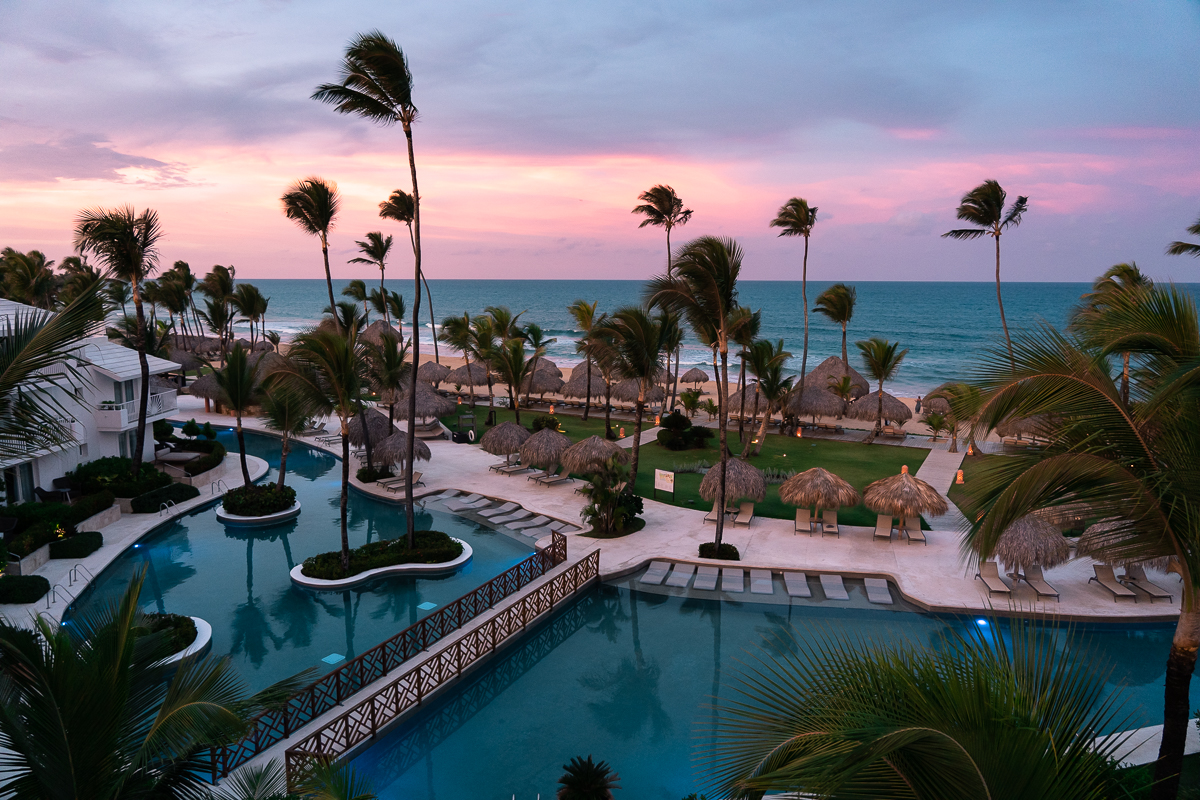 How to enjoy the most beautiful sunsets in the Caribbean
Your vacation memories on a paradise island are made up of the moments that take your breath away. How can you take full advantage of the fleeting minutes as you watch the resplendent landscape transform before your eyes?
Well, this is really up to you and will highly depend on your personal preferences. However, there are a few things that you might want to ask yourself:
Could you make this moment even more impactful by making a grand announcement or proposal?

Who would you like to share this moment with?

Could you make this moment more romantic by preparing something special for your partner?

Do you want to bring a camera so that you can immortalize the memory, or would you prefer to keep this special moment to yourself?

What do you want to eat or drink as you watch the sun go down?

Would you like to be involved in some sort of activity during this time such as yoga or jogging?

Which is your ideal spot to watch this event?

Is your preferred location safe at night?

When the sunset is over and it starts to get dark, will you be able to find your way back ok without getting lost?

When the sun goes down, are your clothes warm enough to make sure you do not get chilly?
Once you have answered all these questions you will know exactly where you want to be, what you want to do, who you want to be with, and how best to enjoy this amazing Caribbean sunset to the full.
Where else can you find the most beautiful Caribbean sunsets?
Though the Dominican Republic may be the top choice, there are some amazing alternatives for other spectacular sunsets. These are going to be in the vibrant west side of Jamaica and sunny Playa Mujeres of Mexico.
For a colorful and vivid sunset experience in Jamaica, you may want to take a trip to the All Inclusive Excellence Oyster Bay.
Alternatively, if you fancy a trip to the picturesque portions of Mexico, book your vacation to the Adults only Excellence Playa Mujeres, the family inclusive Finest Playa Mujeres, or the couples only Beloved Playa Mujeres.
May your sunset memory be a moment that you treasure forever.

---
Other Articles you may like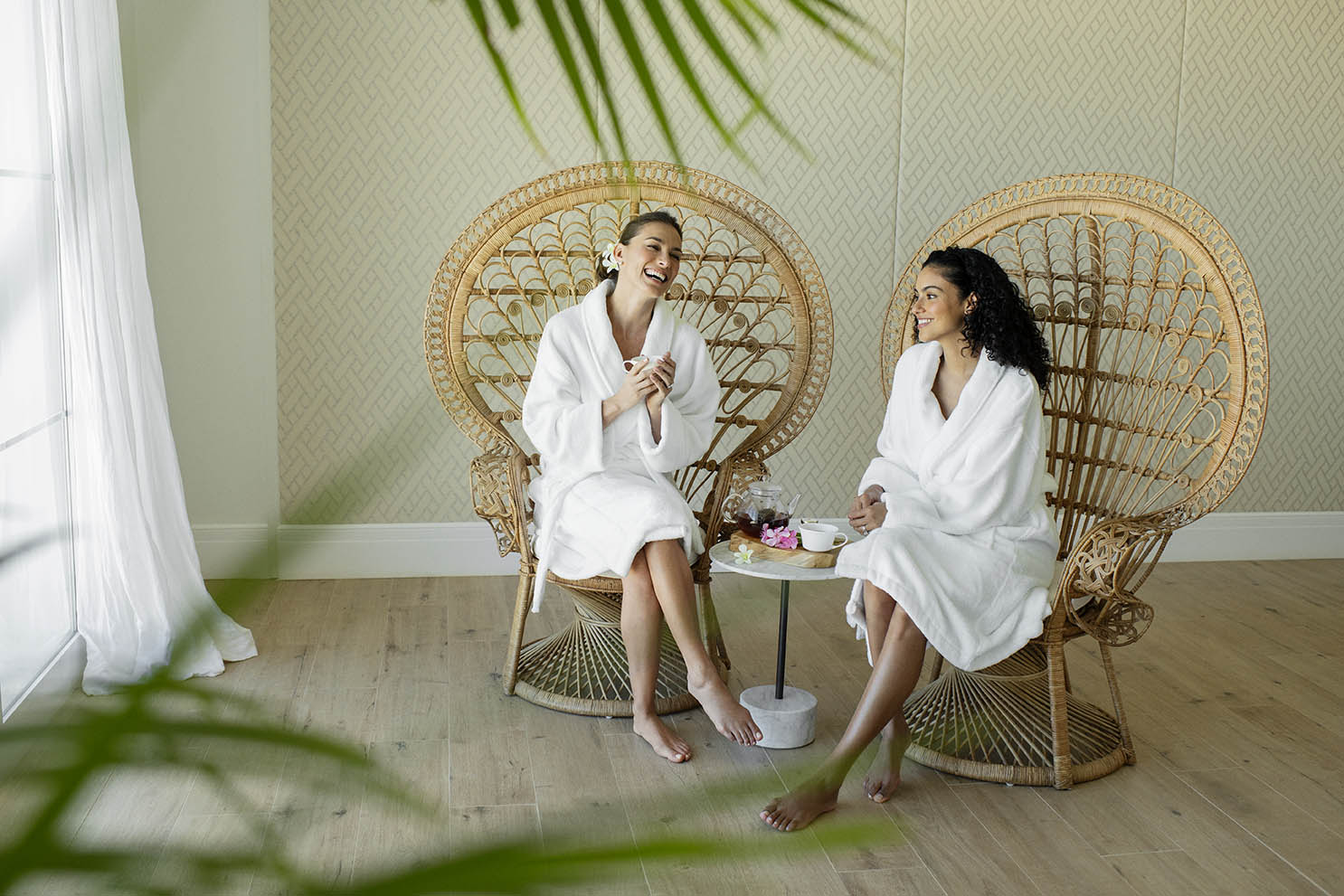 The 5 Benefits of Spa And Beauty Treatments For You And Your Bridal Party
Looking for special moments with your bridesmaids? Come and see the benefits of a spa and why you should take some beauty treatments together.
Read more