See How Toys Help Child Development And Find The Best Toys to Donate with Share The Love!
Look at a list of the top children's toys for them to enjoy and share with their friends in the Caribbean. Discover the best way to Share The Love.
Many kids love to play with toys. But did you know that this activity can be essential to a child's growth and development? It's true, I looked it up. The unfortunate truth is, however, that many children in the Caribbean cannot afford the toys they need for their development and are left without the interaction and positive playtime that they require.
So what can we do?
With our Share The Love program many kindhearted individuals choose to donate toys and games for the children in need in the local Caribbean communities. You can do this too next time you visit one of our resorts.
But what are the best toys to donate? Which ones should you bring with you?
Let's find out as we look at the benefits of toys for kids and the toys that bring the best things to the table.
How toys help child development
Enhanced Motor skills
Whether grabbing an action figure, a doll, or some other more complex toy, when children grab and manipulate toys during playtime, they are refining their hand to eye coordination and practicing the motor skills that they will need for other tasks later in life.
Boosts Social skills
Many toys are designed to be used with other children. Take for example a simple football. How many kids are going to play with it all day on their own? Ok, maybe some of them will, but generally, these sorts of toys are a doorway into a more social environment where they can play and interact with others.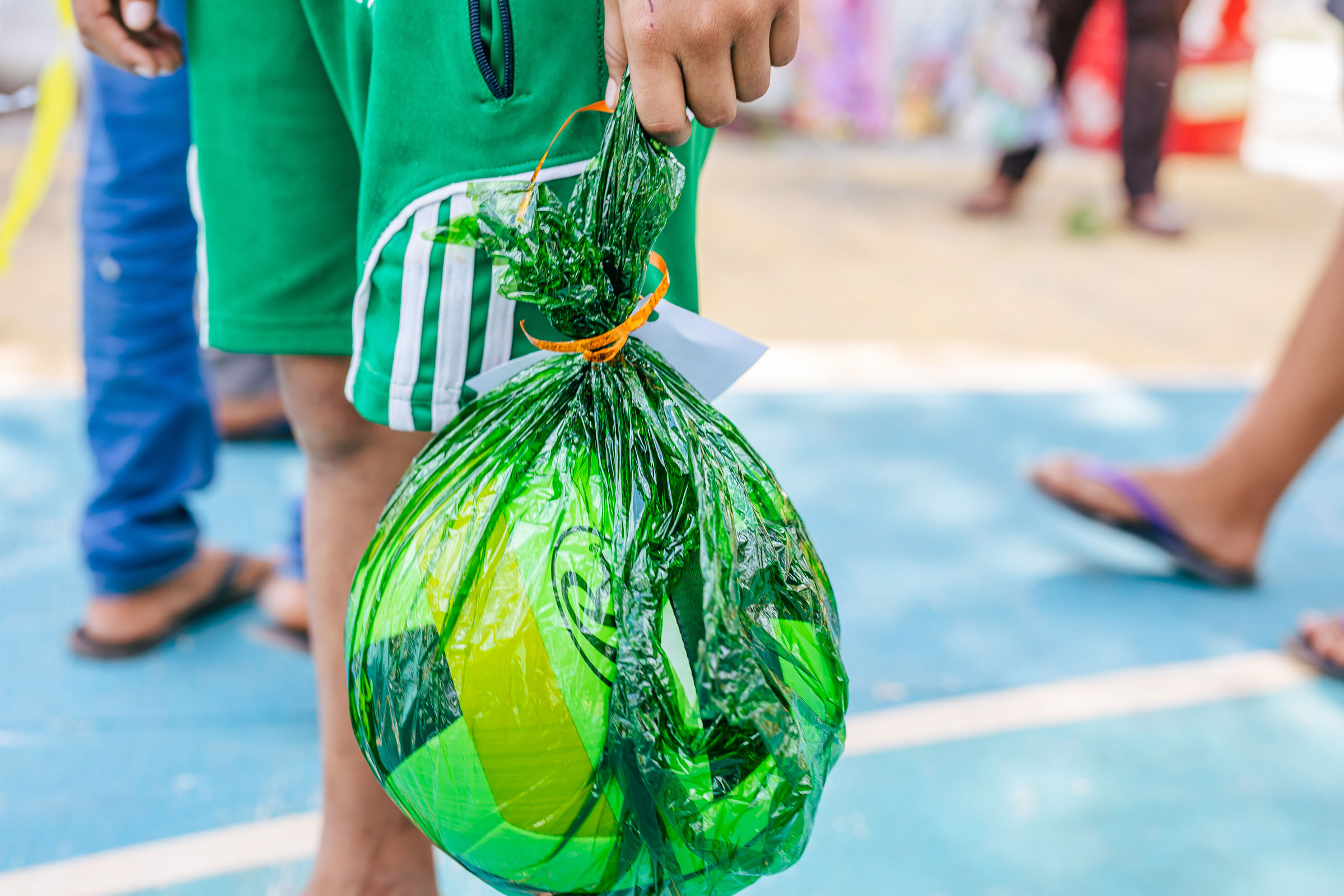 Creativity and imagination
Whilst you and I may just see a ball of clay, a plastic dinosaur, or a shiny toy car, for many kids, these things imply much more. For example, the ball of clay could be the dinosaur egg that the super-powered mother dinosaur is trying to protect from the time-traveling race car! - every toy has a narrative and an imaginative purpose allowing them to get creative and unleash their mind's eye.
Cognitive development
Attention span, focus, memory development, and concentration can all be assisted by productive toys in the important years of a child's growth and development. This can also help kids in the way that they grasp maths and languages in later years.
Toys teach curriculum
Even some of the most basic toys can teach children what is commonly known as STEM. This includes Science, Technology, Engineering, and Mathematics. Long before they open up the coursework, basic principles of their environment and their toy's interactions with it can help them grasp basic concepts. Yes, even Einstein probably played with toys once.
Emotional development
Did you ever have a favorite toy? Many kids do. This is an important step in children's bonding and can be enhanced even further when their guardians take time to play with them using these toys. It allows for meaningful connections, emotional interactions, and a way to create good memories.
What toys should you donate?
Keeping in mind the benefits from what you just read (unless you skipped that part and came right here), there are several really good types of toys that you can donate with the Share The Love campaign.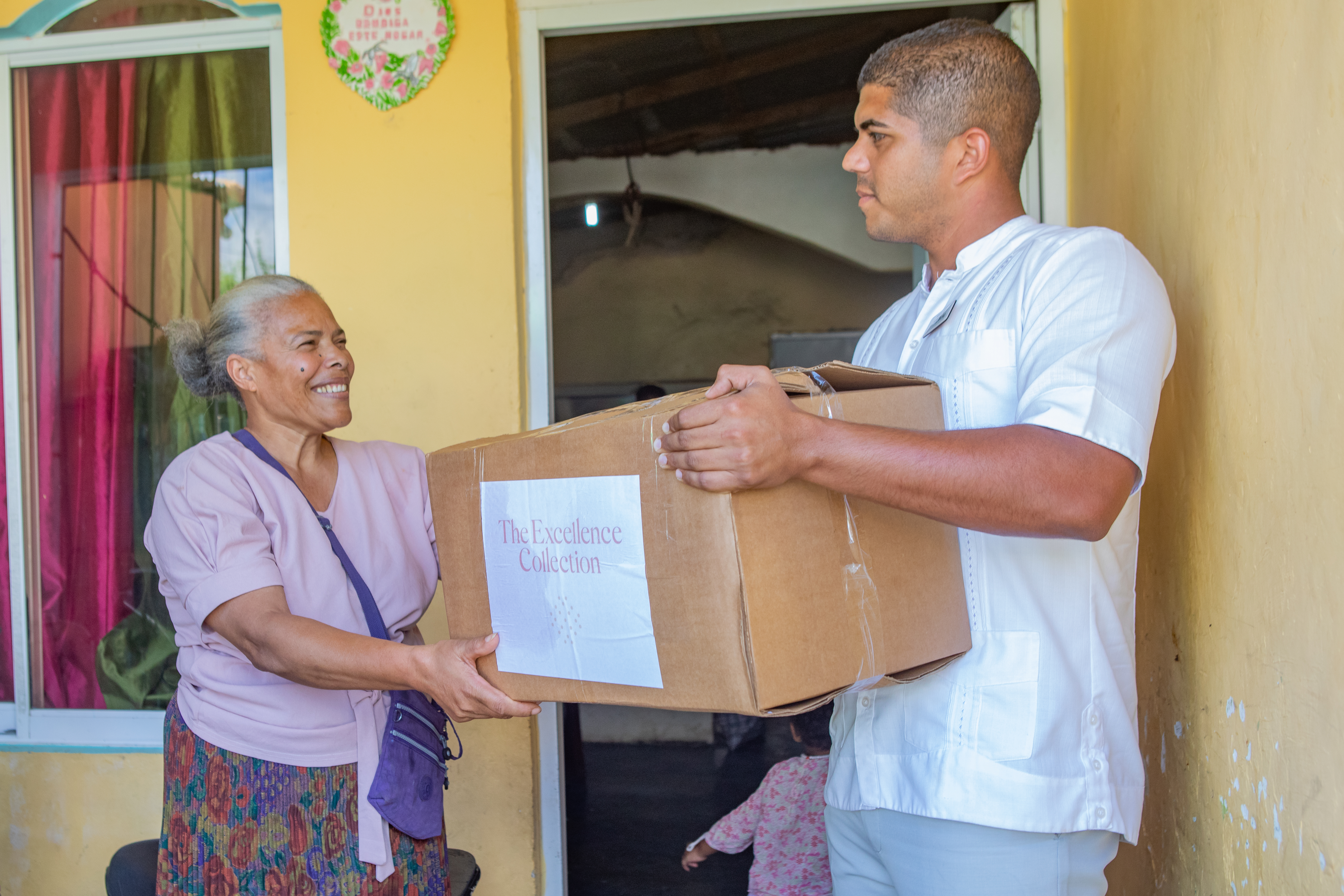 Building toys
If you want to unleash the ultimate imagination and creativity then something that can keep kids entertained for hours on end with all sorts of fanciful ideas and innovations are construction toys. These include all sorts of toys that you can pull apart and build something out of.
Toy cars and vehicles
This one is a classic. Who doesn't enjoy a fast car, or a big truck? Whether indoors or outdoors, they are sure to invent their own track with incredible ramps and stunts for their little cars.
Action figures
These are the characters and creatures of varying sizes that have movable joints. Whether for boys or girls, the maneuverability of the toy can increase their hand dexterity and motor skills quite effectively.
Dolls
Arent these the same as action figures? Actually, they are totally different. These toys imply a more nurturing and caring playtime and the toys generally don't have moving parts or joints. These toys are often a big favorite and can create an emotional connection for children.
Learning toys
Who says learning can't be fun? For mental stimulation, good development, and a wide variety of things to learn, there is an abundance of toys that are specifically designed to help kids learn to read, count, reason, and much more.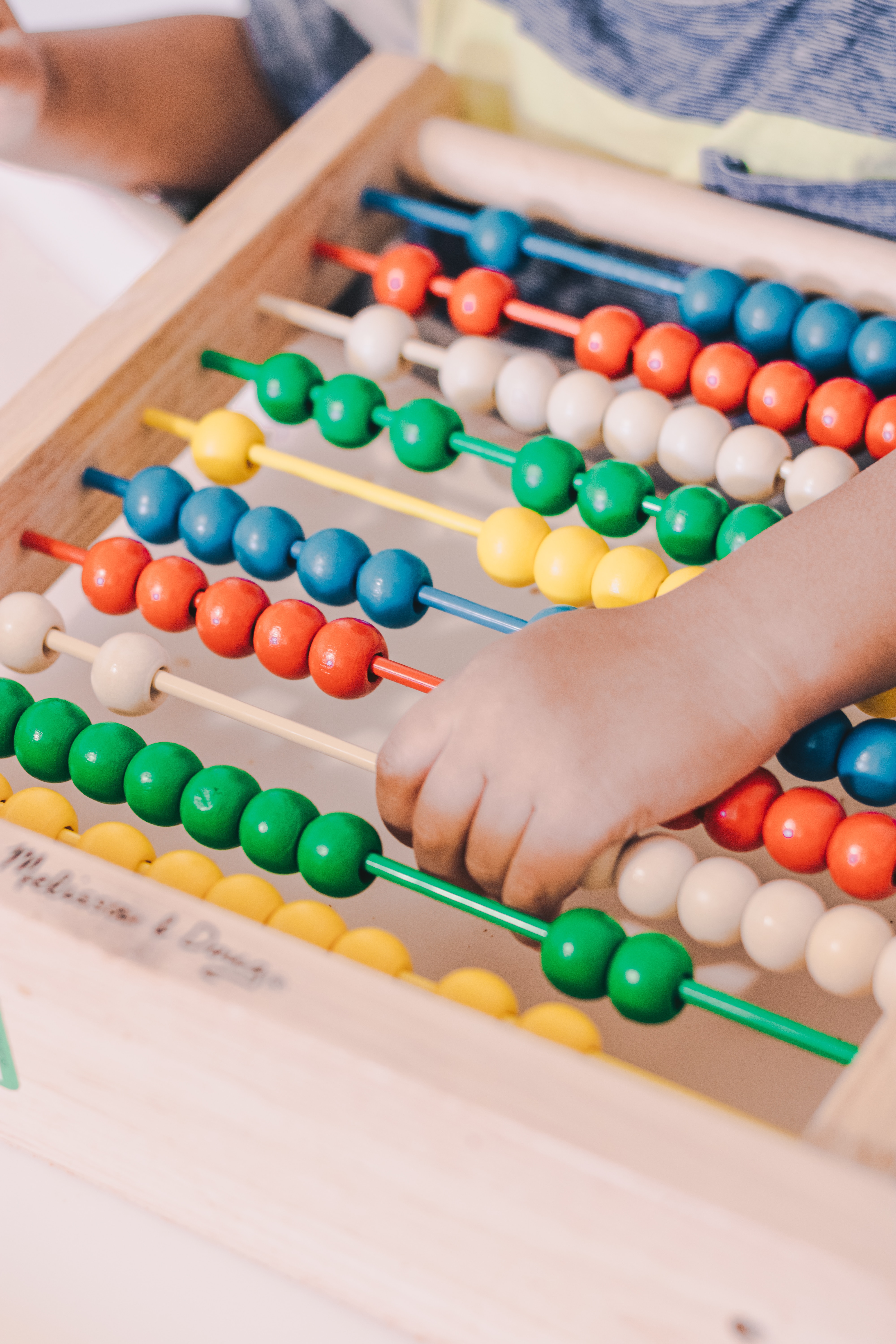 Plush toys
Cuddly toys, much like dolls, are comforting and encourage a great imagination. They also inspire children to show affection and create meaningful bonds.
Make believe toys
Any toy can be a make-believe toy, but there are some specifically designed for this purpose. Whether a fireman hat, a set of plastic kitchen tools, or pretend phones and cameras, these types of toys help kids to play into their imagination and bring others into their self-created world of wonder.
Musical instruments
Whilst they may not start off as Mozart, and many might think it a rather noisy idea to get a kid a musical instrument, this is in fact a great educational tool to help them learn about sound, music creation, and rhythm.
Sports toys
We already mentioned football, but there are a ton of sports related toys for kids of many ages that can bring them delight for years to come with all of their friends. The benefit of this one is that the toy is for the group and not just for one child.
Games to share
Toys can also include fun games for them to play with their friends. Whether they are active games or board games that they can play on a rainy day, these are always good ideas to help promote interaction and learning.
Where to donate your toys!
So, have you decided what toys to bring with you to the Caribbean? Yes? Awesome. That's great news. So where do you drop them off when you arrive? Who accepts toy donations? Thankfully, this part is really easy.
When you travel to any of our eight properties, whether in Beloved Hotels, Excellence Resorts, or Finest Resorts, you can simply hand over the toys at the reception desk in the lobby when you check in.
No matter which of these All Inclusive resorts you are visiting, you have a chance to give the less fortunate children of the Caribbean some toys to cherish and enjoy with the Share The Love program.
So, go ahead and bring some kindness to Cancun, the Riviera Maya, Punta Cana, and Montego Bay!
---
Other Articles you may like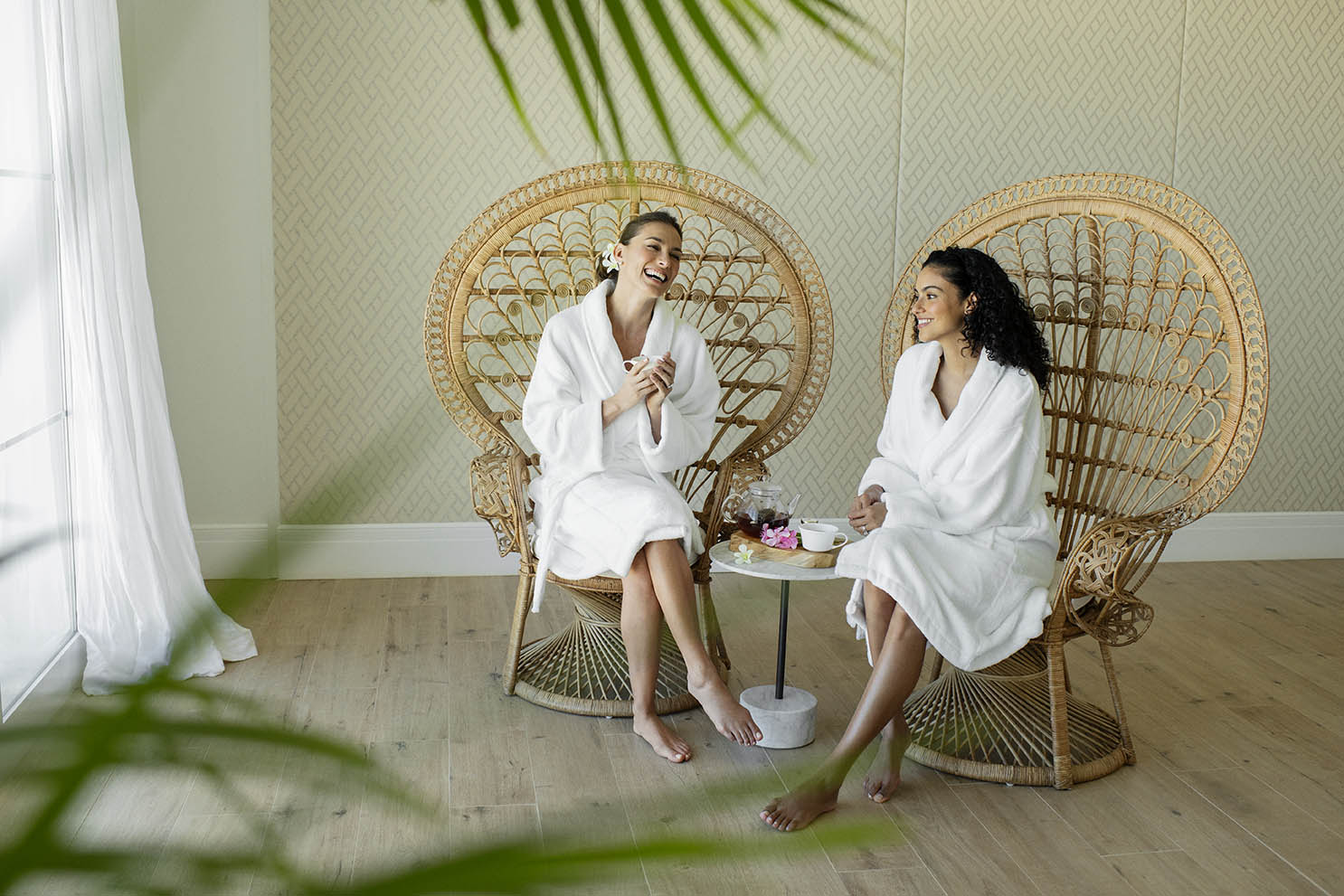 The 5 Benefits of Spa And Beauty Treatments For You And Your Bridal Party
Looking for special moments with your bridesmaids? Come and see the benefits of a spa and why you should take some beauty treatments together.
Read more