Which Are The Most Romantic All Inclusive Hotels in The Caribbean?
Have a look at what makes an All Inclusive getaway great for your romance and which resorts have been awarded as the most romantic spots in the Caribbean.
If you are thinking about going on vacation with the person you love then likely you do not want to settle for a substandard or mediocre hotel or resort. No, if you are going to enjoy some romantic moments with your significant other then you might as well choose the best of the best.
So where should you go to find your ultimate romantic vacation? Which hotels and resorts have been rated as the top spots for couples in the Caribbean?
Find out with us in this article as we walk you through what a romantic vacation should look like and two specific places where you can enjoy infinite intimacy and stunning spots for your love.
What are the characteristics of a great romantic retreat?
Before we dive into the top options for romance in the Caribbean, it is important to understand the key aspects that make up the ideal place to stay for a romantic getaway. In this way as you review the options you will see not only what people say about them, but why they are the most romantic hotels and resorts in the Caribbean.
1. Intimate privacy
Whilst many All Inclusive properties may have many guests, a romantic experience requires suite privacy and intimate spots throughout and around the location where you can focus on your loved one without interruption.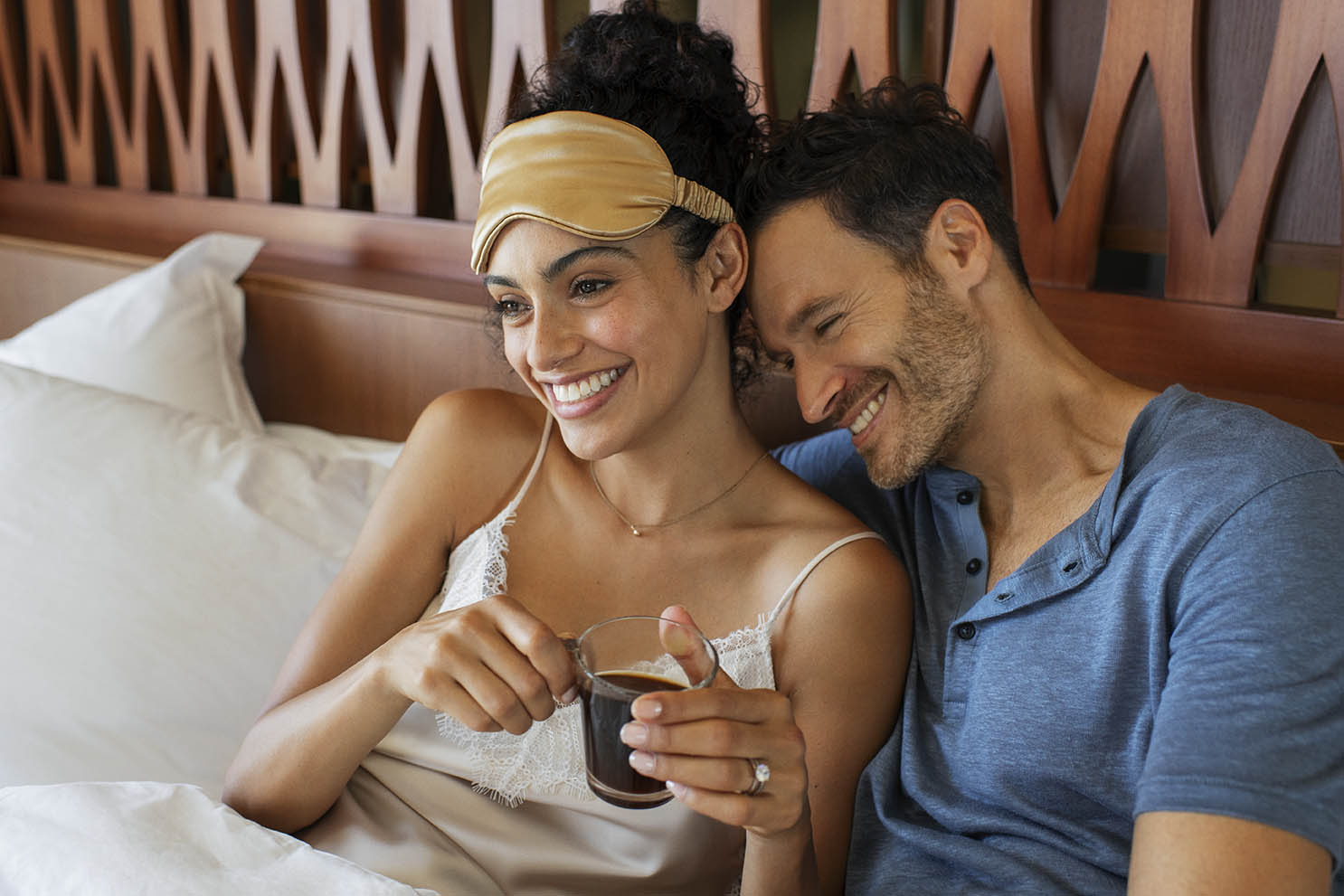 2. Beautiful location
The setting for your romance is what lays down the right mood for your memories. With a backdrop of tropical palm groves, endless sands, and crystal clear Caribbean waters you can be sure that your romantic moments will be memorable and sublime. Make sure that the Caribbean destination that you choose enhances the love that you share.
3. Peaceful relaxation
We often are at our best when we are in a tranquil and relaxing environment. Therefore, to ensure that your partner and you both enjoy the best of each other, you should pick a spot where you can indulge in a peaceful ambiance where you both can get pampered to the fullest extent possible.
4. Couples activities
When you are not resting and unwinding on the beach you may want to make some special memories with the one you love. Whether you want a romantic meal in a fancy restaurant, an awe inspiring experience that you can share, or some simple fun to be enjoyed together, having things to do as a couple can be essential to your overall experience.
Discover the couple's experience at Beloved Playa Mujeres
For a real retreat just for two, you may want to travel to a couples only hotel. If so, then the TripAdvisor Traveler's Choice Best of the Best 2022 awards state that Beloved Playa Mujeres is one of the most romantic hotels in Mexico. Thanks to the innumerable happy couples that have made their romantic dreams come true in this hotel, it has been placed at the top of the charts for a vacation tailored to your love.
Situated just outside the busier areas of Cancun, this quiet haven is a getaway that evokes romance and wellness for two. Every detail of this hotel is about your love for each other and whether you choose an oceanfront casita suite or one of the other intimate suite options, you will be looked after with Bespoke Service, gourmet culinary offerings, and thoughtfully curated amenities just for you and your beloved partner.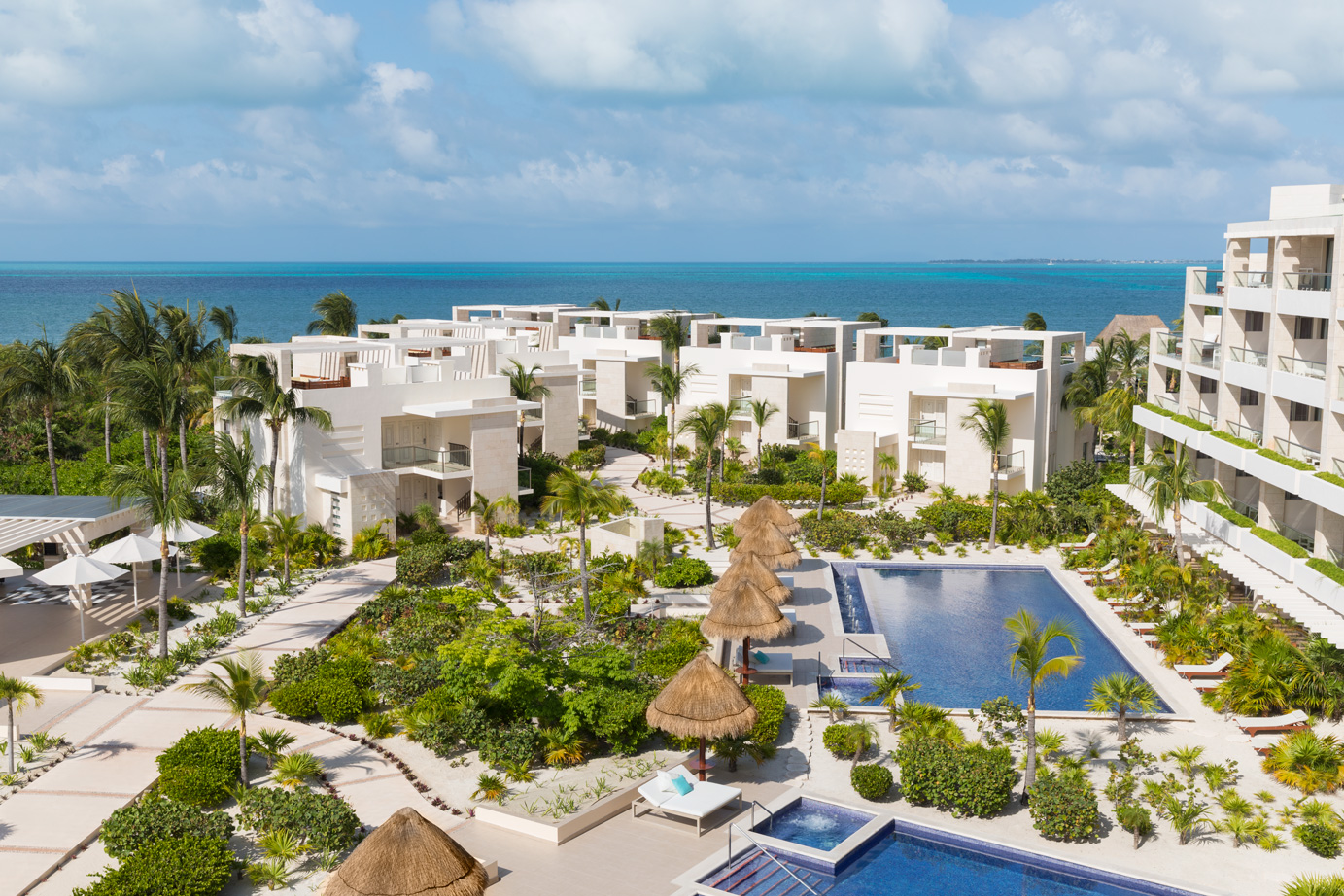 Have a look at the photo gallery and see what you think.
It is also worth noting that this incredible retreat was also awarded as one of the best resorts in the world, the best luxury hotels in Mexico, top 25 hotels in Mexico, and one of the best All Inclusive resorts in Mexico. To learn more about Beloved Playa Mujeres and what has led it to receive so many awards, you can check out our blog on what makes this resort one of the world's best romantic retreats.
Explore your romantic moments at Excellence Oyster Bay
According to TripAdvisor Traveler's Choice Best of the Best 2022 awards, Excellence Oyster Bay is one of the top 25 most romantic hotels in the Caribbean. This ranking in the top spots for romance in the Caribbean comes from customer ratings and reviews which shows not only the level of satisfaction that guests experience but also its suitability as a romantic getaway.
Located on a private peninsula surrounded by gorgeous glistening waters, this is the only resort in the Caribbean that is situated next to the bioluminescent lagoon. With a unique Victorian design that accentuates its true Jamaican feel, this is a place where you can enjoy lavish oversized suites, beach villas with their own stretch of sand, personalized service, and all the modern offerings of a high end All Inclusive experience.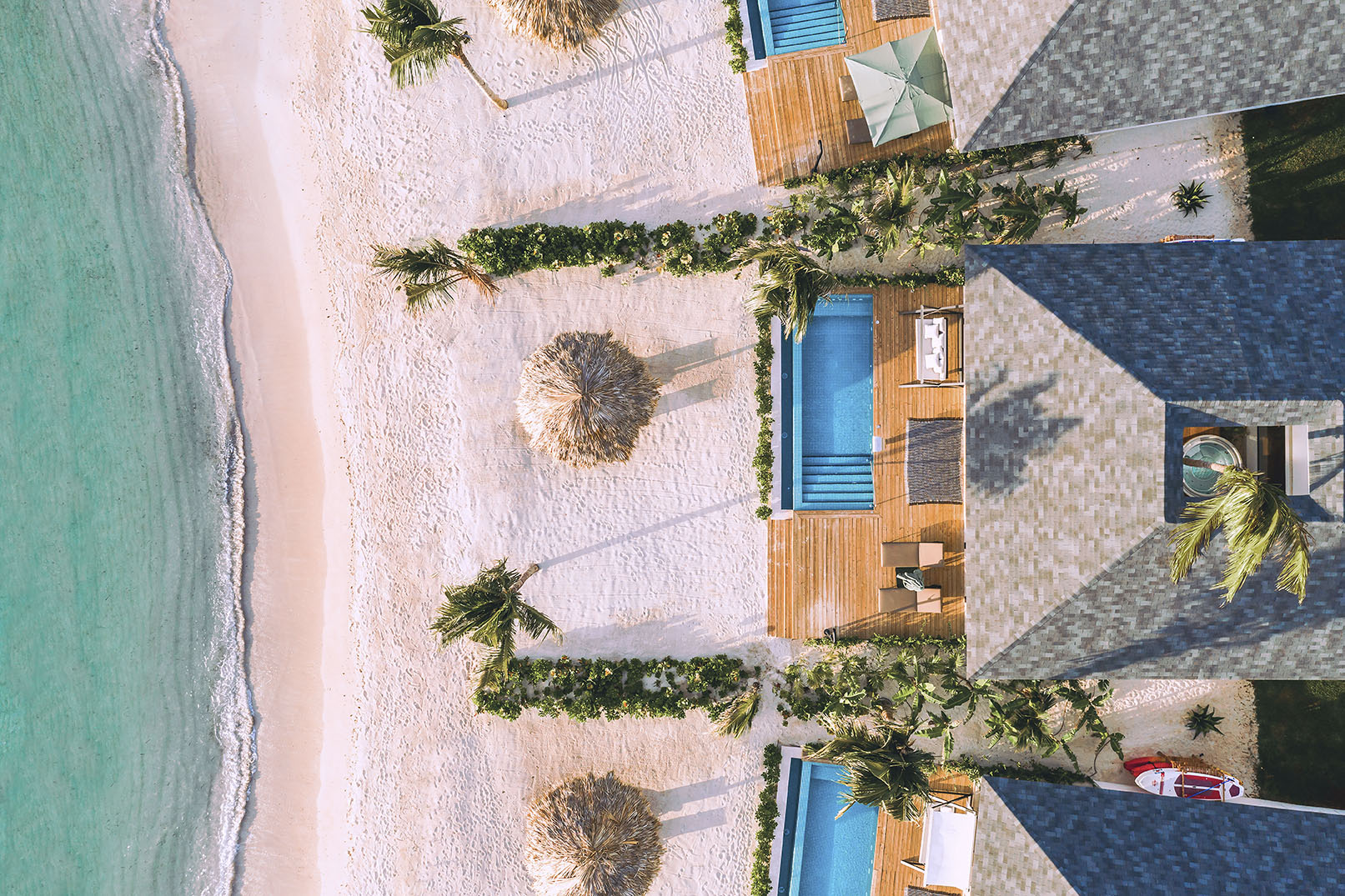 Check out the photo gallery to see for yourself.
You can also have a look through our blog to see what features and activities make Montego Bay one of the best romantic destinations in the Caribbean. This will give you a chance to examine this intimate spot and really dive into what it can mean for your love focused getaway.
How to make your vacation even more romantic
Knowing where to go and where to stay for your romantic All Inclusive vacation is great. But to get the most out of these love focused havens you need to do more than just visit. Because as incredible as it can be to stay in one of the most romantic hotels or resorts in the Caribbean, your romantic experience also depends on you.
Keep this in mind as we show you a few ways to enhance your romantic vacation moments so that you can get the best of the best of what an intimate retreat with your significant other can be.
Make a romance agreement
When you head off to a gorgeous hotel or resort to focus on your love, you both need to be on the same page. This means that you both need to share a mindset where your romance is the highlight and center of your attention throughout your vacation.
One very simple way of doing this is to sit down with your partner before you even book the retreat and discuss the reason and purpose behind your vacation. When you both recognize the importance of your romance throughout your stay then you can make a pact or agreement to make your love the focal point of your getaway.
Blend plans with spontaneity
There is a fine line between overplanning and being unprepared. On the one hand, you could arrive with no clue regarding what you are going to do or what your loved one would like to enjoy.
This could leave you with moments of uncertainty since you have not investigated what the resort or area can offer and it may end up with you not doing everything that you would have liked to have done whilst you were there. It also leaves the possibility of your vacation ending, and your partner having some sort of regret because you did not plan out something that they clearly would have loved.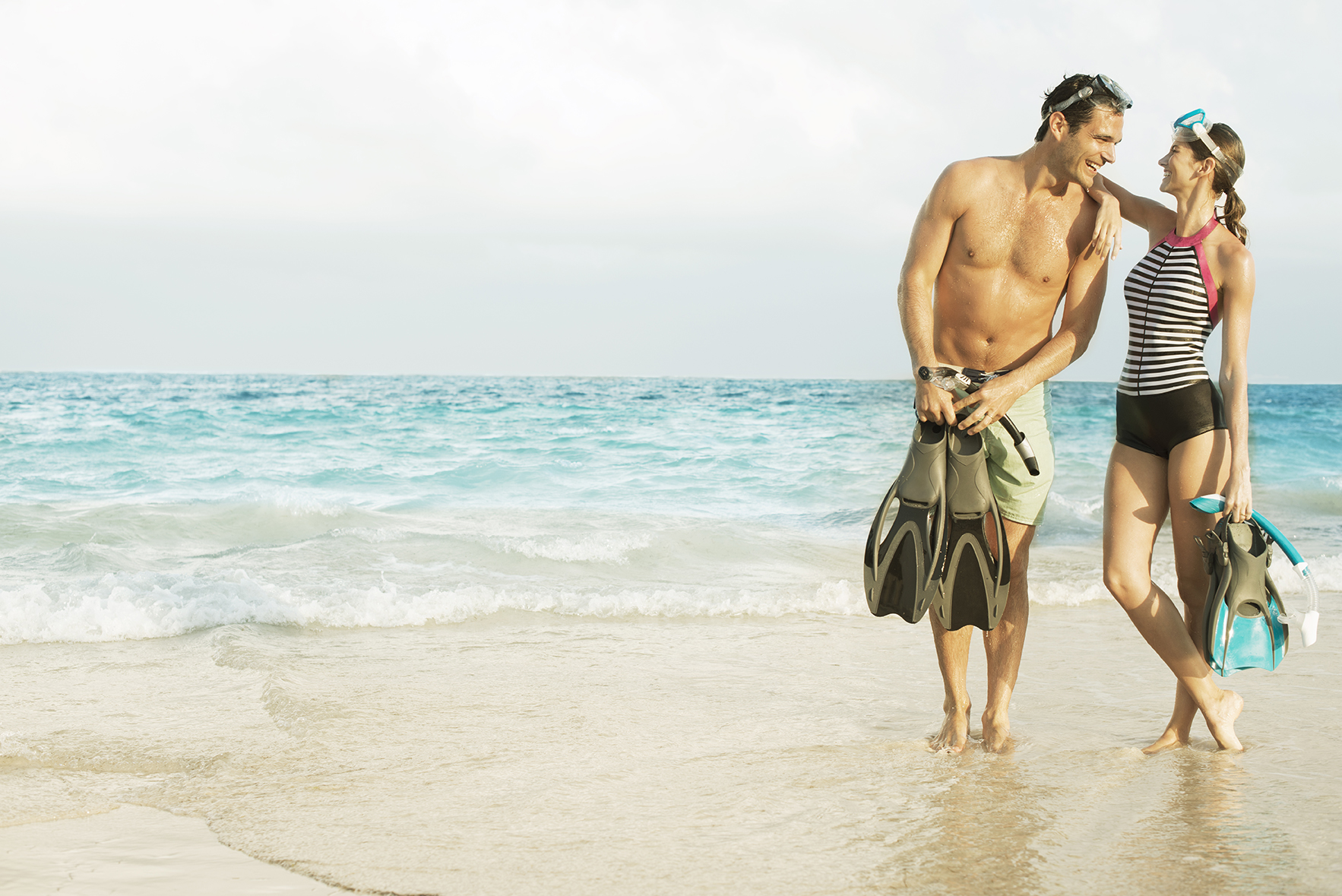 The other side of the coin involves doing way too much. This can be tiring and overwhelming and may detract from the intimate moments that a romantic retreat is supposed to create.
Instead, to get the best from your time together, try to plan out some things that you would both like to do as a couple by examining some of the best couples activities whilst leaving plenty of room for spontaneity and extemporaneous ideas.
Capture the memories together
Each moment that you spend as a couple is a treasured instant in time that will never occur again. As such, it is important not just to indulge in the moment with the person you love but to find a way to immortalize these memories forever. One excellent way you can freeze a moment in time is to take a few minutes to take some photos or a brief video.
This should not become too much of a distraction from the love that you show to each other but it is especially nice when you have some memorable souvenirs to take back home with you so that even when your romantic vacation ends, you can look back and remember the incredible time that you shared together in the Caribbean.
Moments of relaxation
When we are relaxed in a romantic oasis of tranquility, our temperament, our attitude, and the way that we treat the one we love can be improved. Our moments of rest and recovery also make for some very personal moments with our loved ones. This is where we can chill out and talk or just enjoy each other's company without any distraction.
Whilst exciting activities can be important, it is the refreshing relaxation that will ultimately upgrade your romantic experience into a luxurious paradise of love and adoration for each other. Sometimes all you need is to take some time to appreciate each other. So why not take a break on the beach and just listen to the waves?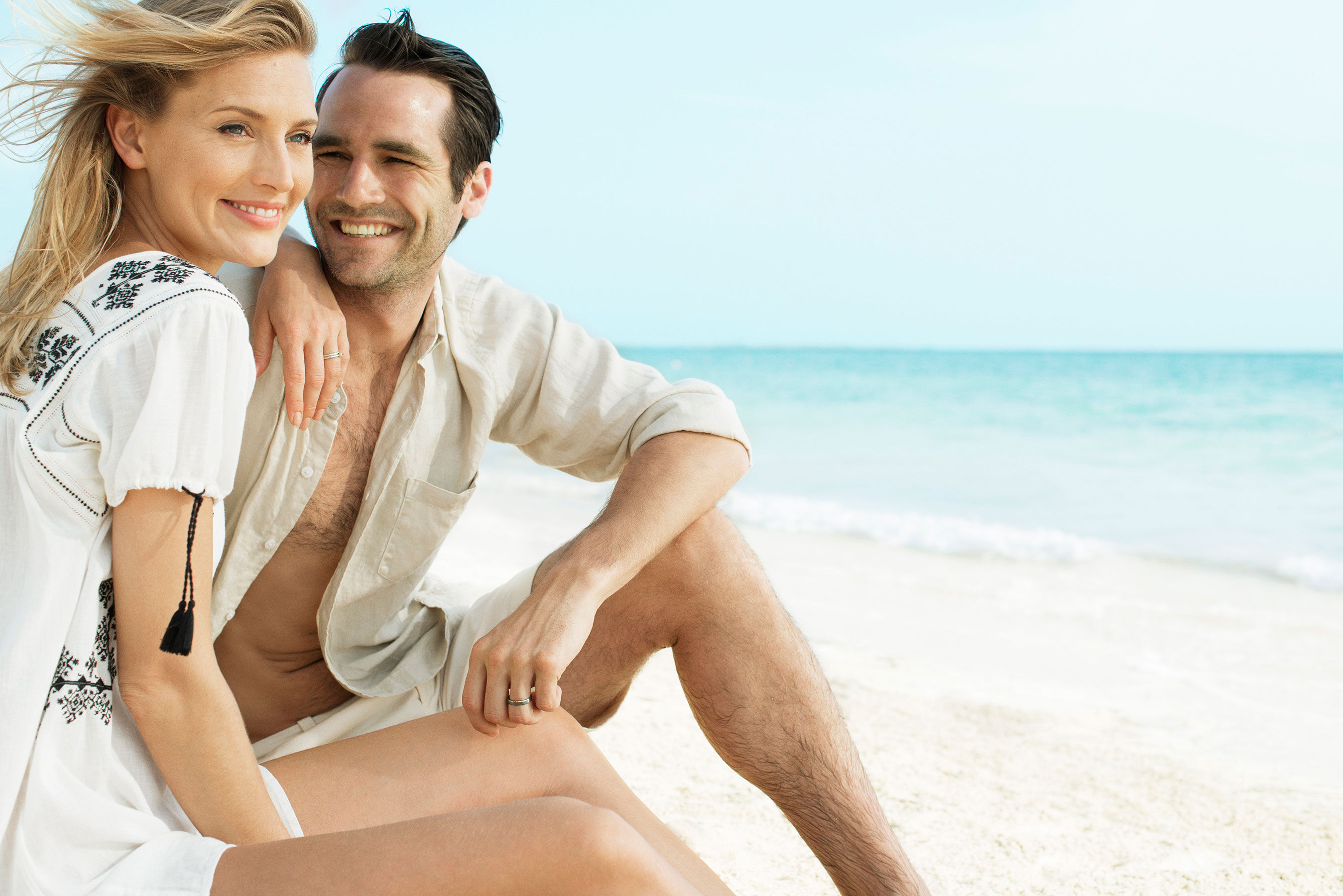 Celebrate your love with a special occasion in the Caribbean
Whether you are thinking about staying at Excellence Oyster Bay in Jamaica, Beloved Playa Mujeres in Mexico, or one of our other incredible destinations for sunshine and seclusion, there is yet another way to boost your stay in the most romantic All inclusive hotels in the Caribbean. You can celebrate a special occasion. Have a look at three different types of extremely romantic days that you can live out in your preferred tropical destination.
1. The perfect proposal
Have you found that special someone who you would like to spend the rest of your life with? If you want to make your engagement infinitely more memorable, why not do the proposal amongst the All Inclusive pampering and perfection of the Caribbean?
By choosing to stay in a romantic hotel or resort, you can embellish the occasion with the gorgeous backdrop of the white sands and turquoise waters of the tropics. Make the moment when they say "Yes" the best moment of your life so far and make your Caribbean engagement better than they could ever have imagined.
2. A wonderful wedding
What about the day when you and your one true love both say "I do" and promise to stay together forever? Though you may need to check which resorts allow wedding ceremonies, this occasion surely deserves a beautiful setting in a stunning venue in the Caribbean. Plan out your wedding in a paradise of perfection that only serves to enhance the memories that you will make together on this special day.
By making this event happen in a romantic resort, you can both be your best before the ceremony and you can also indulge in an exclusive honeymoon within the same location. This saves you from having to travel immediately after your wedding since you will already be in the perfect location for your love once the wedding celebration is complete.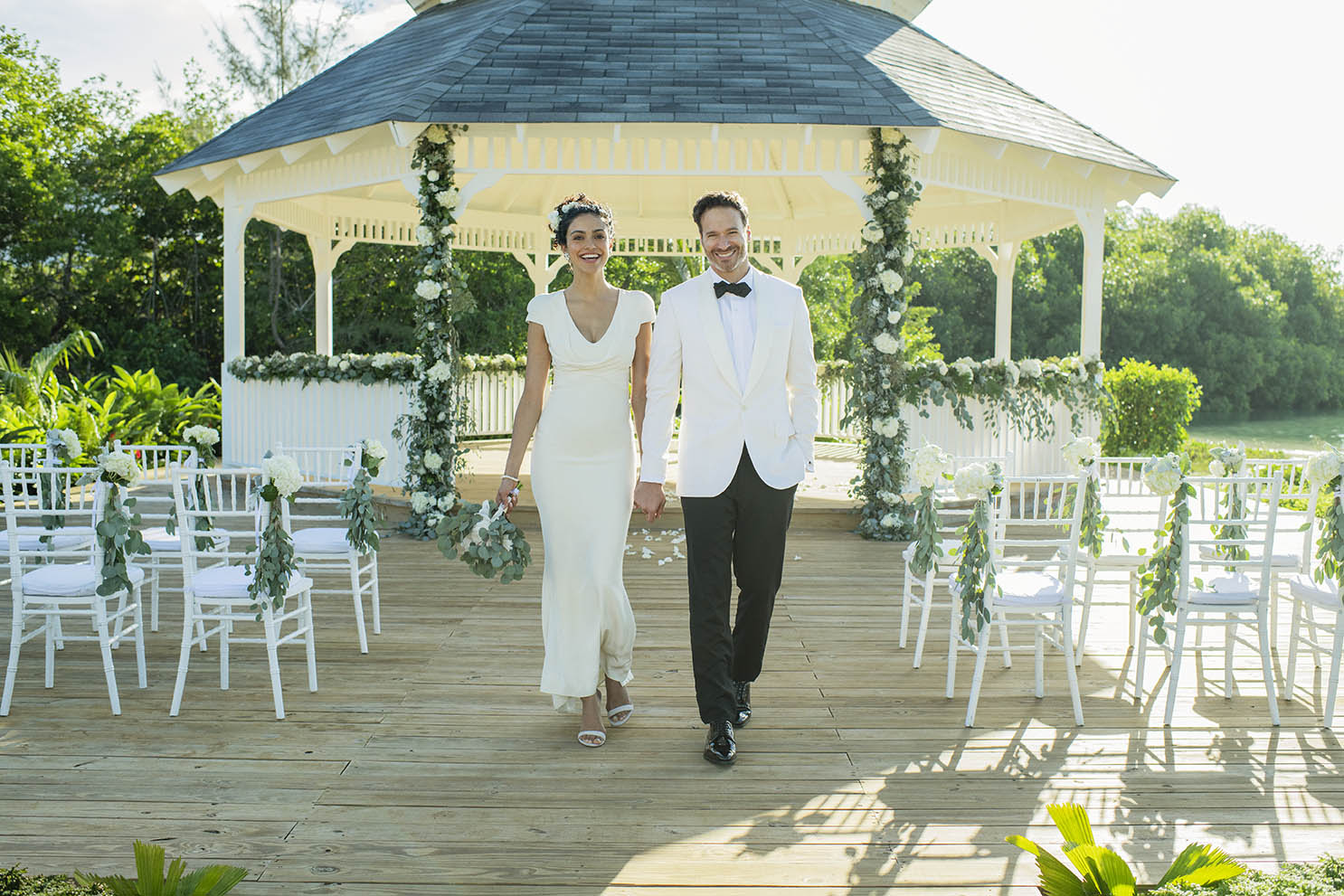 3. An unforgettable anniversary
Moments of celebration with the person you hold dear do not end once you are married. Open up your heart to the wonder that the Caribbean can offer in one of the best romantic escapes. Show your partner how much you care and how much they mean to you by remembering the love that you share on this important day.
Enjoying your anniversary is something that you can do every year giving you an unlimited amount of opportunities to visit your ideal romantic haven with that special someone.
Travel to the most romantic All Inclusive hotels in the Caribbean
Now you know where the best of the best romantic getaway spots in the Caribbean are, and how best to enjoy these secluded spots, why not plan out your next vacation? Allow your partner the chance to get pampered in a high end luxury environment and take the opportunity to spoil the person you love with the break that they deserve.
If you are still not sure where to go then you can also check out some of the other amazing resort and hotel options that are devoted to your romantic vacation experience.
---
Other Articles you may like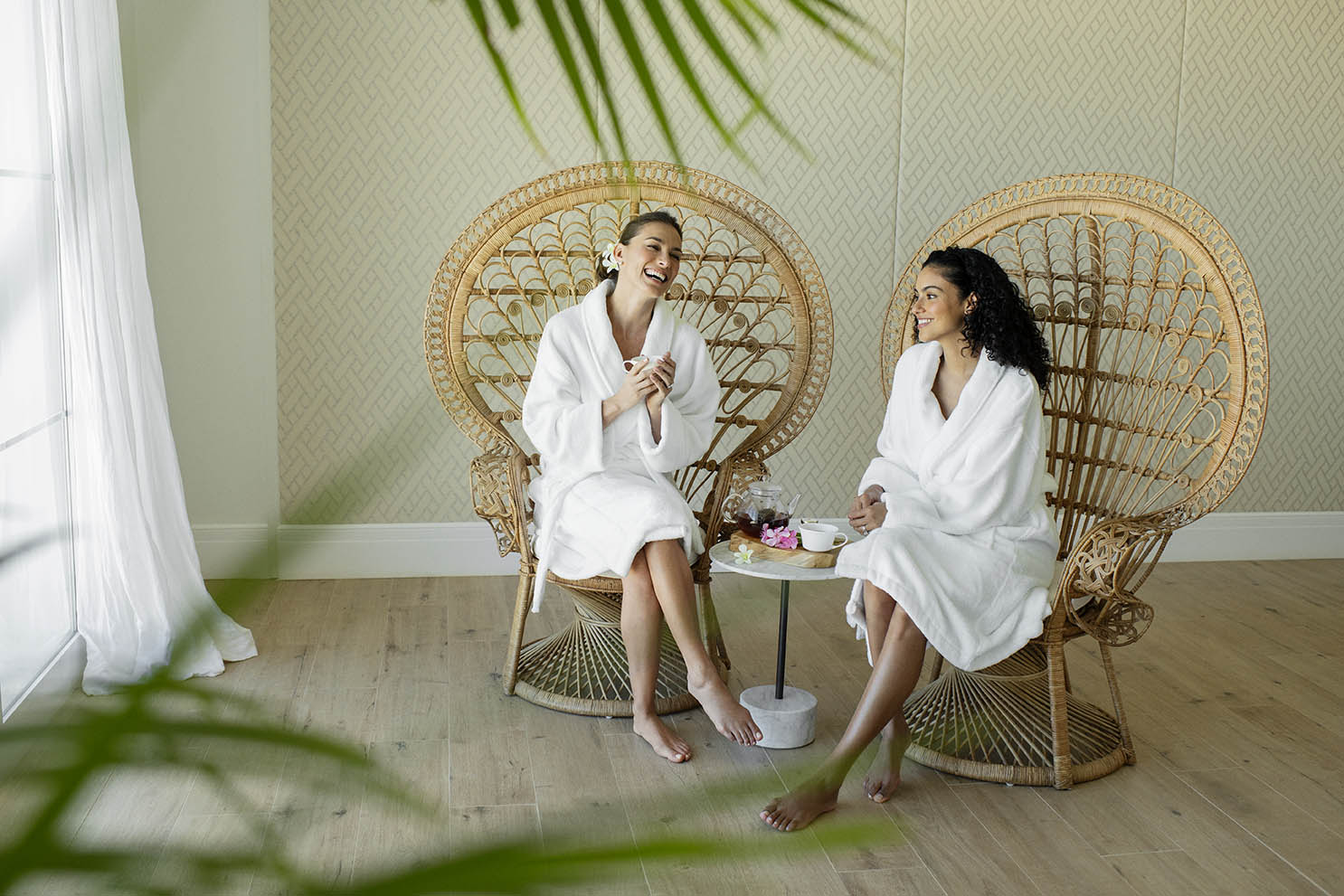 The 5 Benefits of Spa And Beauty Treatments For You And Your Bridal Party
Looking for special moments with your bridesmaids? Come and see the benefits of a spa and why you should take some beauty treatments together.
Read more