How to Find The Best All Inclusive Resorts in Mexico
Uncover the top tips on how to choose an All Inclusive luxury resort for your next vacation in Cancun, and how to determine which one is the best of the best.
Mexico has an innumerable selection of resorts to choose from ranging all over the luxury spectrum and varying greatly in quality and condition. Therefore, you likely do not want to go to just any luxury resort in this tropical paradise but you want to make the trip worthwhile and book your stay in the best resort so you can have the ultimate vacation experience.
Look through this article with us and see how to find the best of the best All Inclusive resorts in Mexico and all the little things that you should check out in the resort before you make your final decision.
Research the area
With so many options to choose from, you need to start narrowing down the list. Our recommendation and the most popular spot in Mexico is undoubtedly Cancun. This has been named the top sun seeker spot in the world and we can see why.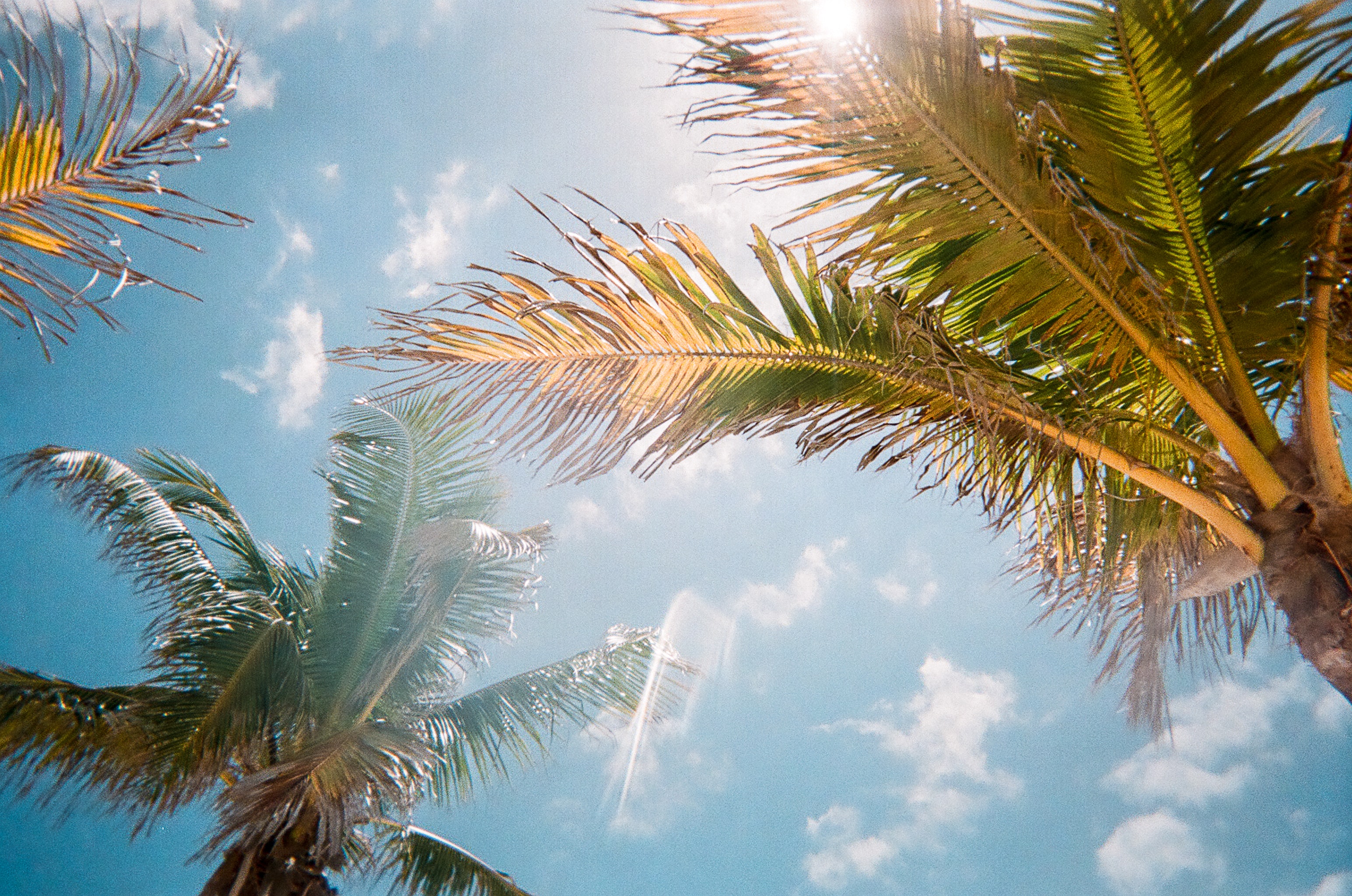 The majority of the tourists that visit this destination often find themselves in the Cancun Hotel Zone, however, if you want a more exclusive experience then you may want to stay a little bit outside of the tourist saturated areas and search for somewhere like Playa Mujeres or Riviera Maya.
Wherever you choose to visit, examine the resort's distance from the airport and distance from any activities you want to do or places that you would like to visit. It doesn't necessarily need to be within walking distance but it shouldn't be a struggle to get to the spots you want to visit.
You can also get a good idea of the resort environment by seeing what is around the premises and what it is nearby.
Check out the entry restrictions
This is really going to be based on your personal preferences and the type of vacation that you are trying to have. But this is an essential thing to check out as soon as possible. Some resorts are for all ages but others are exclusively for adults only or couples only.
If you have never tried a couples only retreat before then it is definitely worth looking into for matchless moments of complete indulgence. Once you select the type of experience you want to enjoy, then you will have again narrowed down your options and have taken one step closer to finding the best resort for your dream vacation in Mexico.
It can also be useful to check the entry restrictions to know whether the resort allows pets, requires you to conform to a dress code, or provide any specific documentation to enter.
Review the amenities and activities
All Inclusive does not just mean free food. Whilst you may want to see what dining options are included, you should also take the time to browse through the amenities and things that you can do within the resort.
This can include luxury spa treatments, evening shows, live music, watersports, games, and other daytime activities. There may be a few things that you would really like to try out and one resort offers it but another does not.
Remember that All Inclusive can mean different things to different brands so even if they offer certain activities or events you need to confirm which ones would be included and which ones require you to pay an additional fee to enjoy.
Choose somewhere with the best offerings that best suit the style of vacation that you wish to have.
Examine the suite options
Your suite becomes your deluxe home during your vacation. This is your space to chill and relax. It may be where you spend the majority of your getaway or it may just be where you return to at the end of the day. Either way, it should be an oversized space with decent in suite offerings, easy access to a pool or jacuzzi, and of course a lovely view.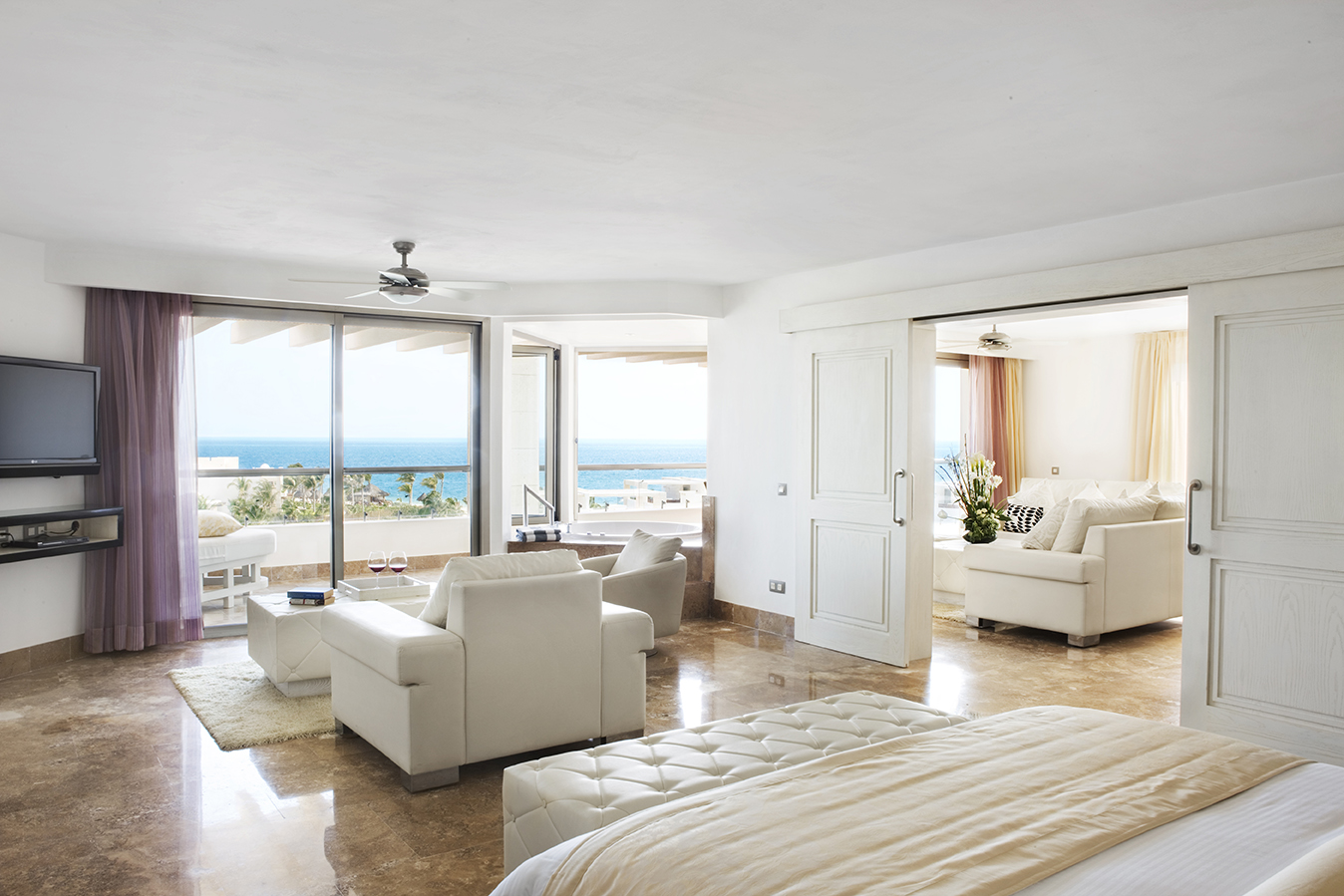 There may be other things that you personally are looking for in the ultimate suite so read through the options and find a space that calls out to you and makes you feel special. This is not just a place to sleep, it is your own personal oasis of privacy and tranquility.
Try out their customer service
One of the best things about a luxury All Inclusive getaway is the Bespoke Service where the staff attend to your every need and do everything they can to make your stay impeccable. But different resorts have different levels of service.
Though you will only truly experience the essence of exemplary service once you are there in the resort being pampered to the extreme, you do still have a way to see what the company's main goals are and what kind of attention they offer.
You can do this by filling out a form on their website, and seeing how they respond. Another way is to call up the resort and ask about their services or room availability. As you do this, by the responses and reactions you get, you are going to clearly see whether the resort just wants you to give them money or if they really want to help you in any way they can so you can enjoy a superlative vacation with brilliant service.
Read the reviews
Firsthand experiences are everywhere. If you want a reliable gauge as to what the resort is really like, you need to look no further than review sites like TripAdvisor. Whilst a company may try to only show the best of themselves, through the reviews and ratings given by previous guests, you will be able to get a good idea as to what to expect.
Bear in mind though that every product and every service will always have some negative remarks. It is simply the nature of the online world and many people feel more inclined to present something negative rather than positive.
With that being said, the reviews should be almost all positive with the exception of only a couple of minor issues. Once you see what others say about the resort, you can gain the comfort of knowing what others have experienced before and what you are likely to enjoy yourself.
Making your final decision
With all these things considered, you should now have a good idea of what to look for and what to examine so that you can choose the best All Inclusive resort in Mexico.
To start off your search around Cancun we recommend taking a look at TripAdvisor Traveler's Choice Best of the Best 2022 awards. They highlight a retreat that was awarded as one of the top 25 All Inclusive resorts in the world, one of Mexico's top 25 luxury hotels, and also one of the most romantic hotels in Mexico. This highly recognized haven is Beloved Playa Mujeres.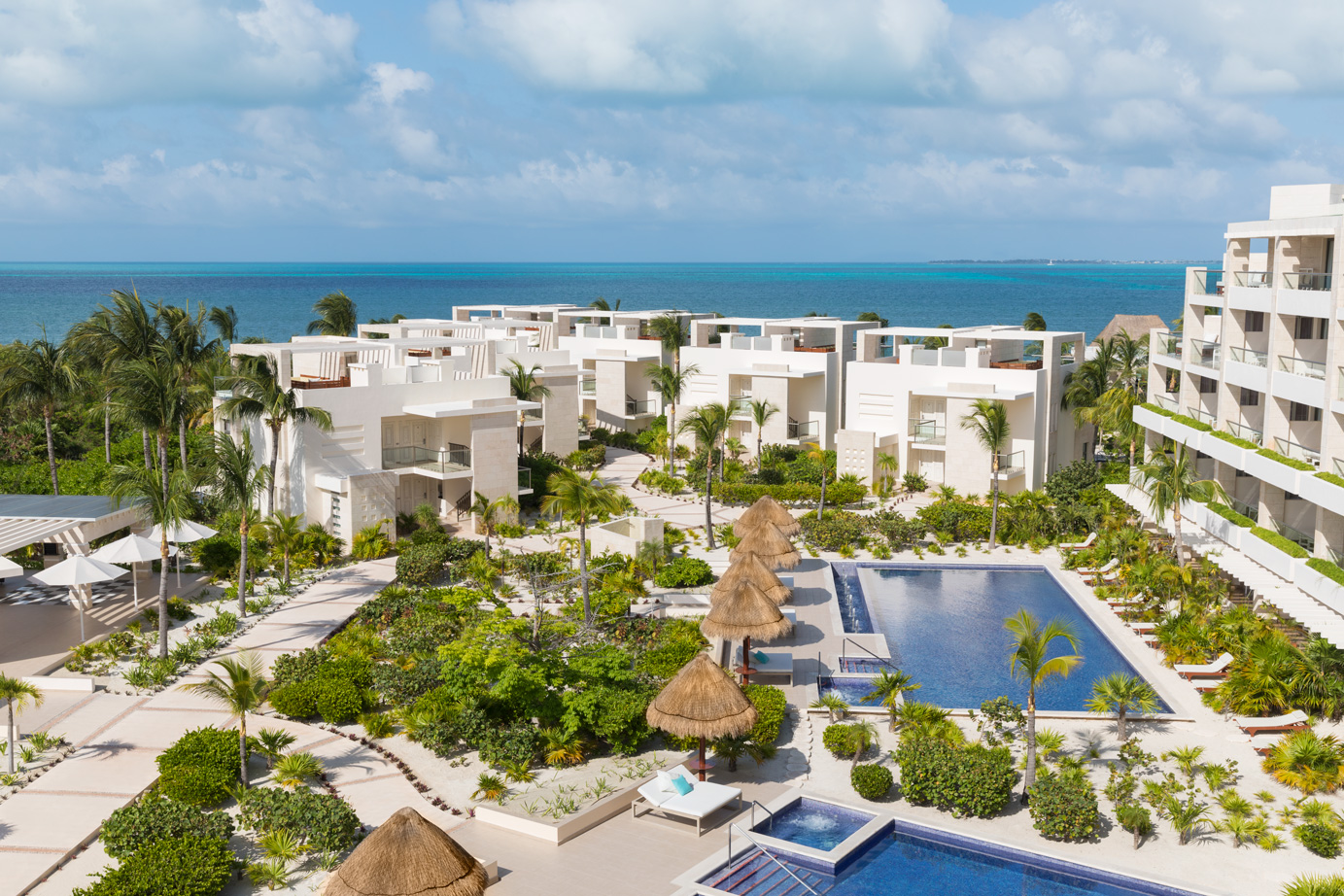 Knowing that these awards are based on guest feedback it is safe to say that the couple's only Beloved Playa Mujeres truly is a wonderful option for an incredible All Inclusive vacation in Cancun.
May all these tips help you choose the best resort so you can have an unparalleled vacation!
---
Other Articles you may like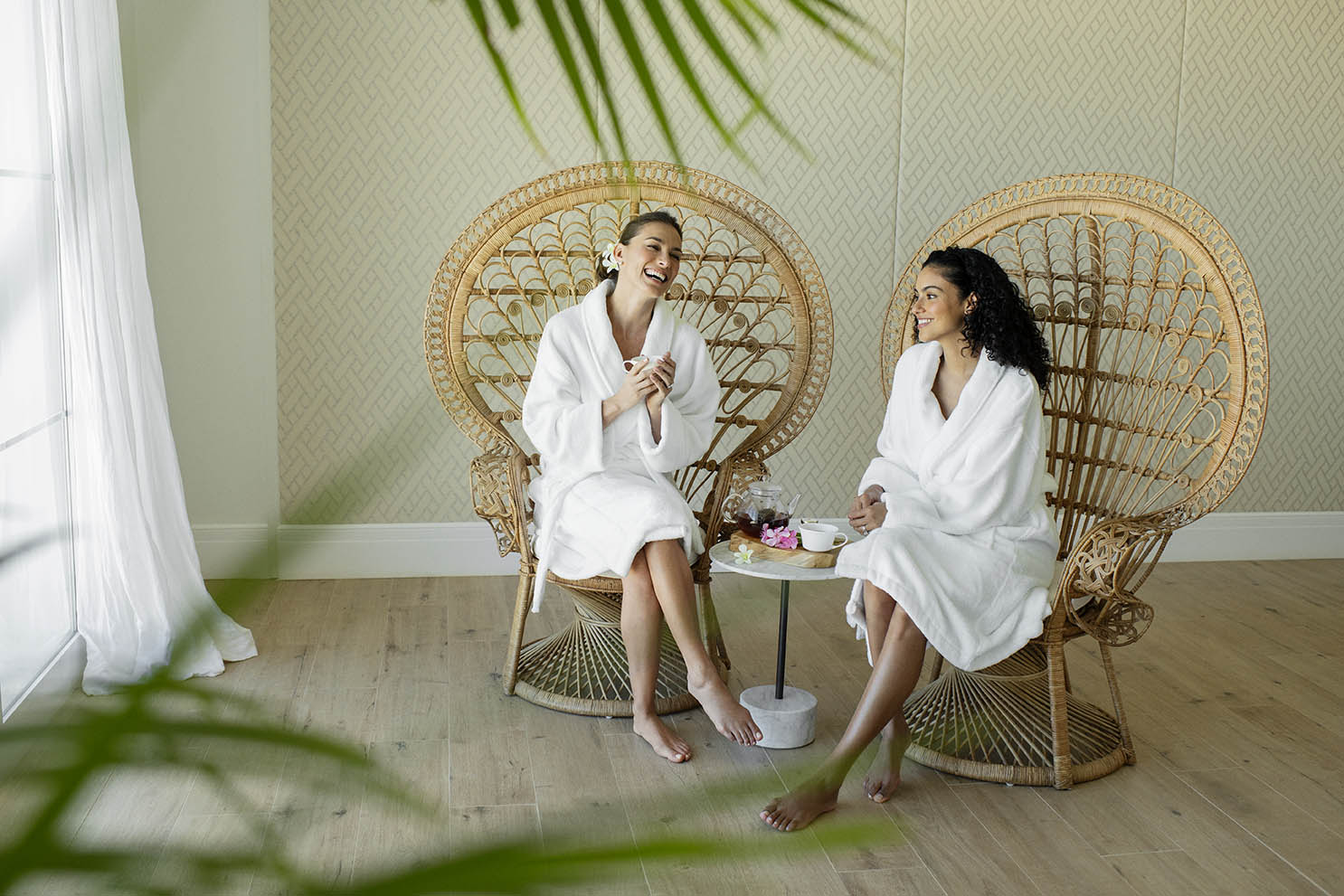 The 5 Benefits of Spa And Beauty Treatments For You And Your Bridal Party
Looking for special moments with your bridesmaids? Come and see the benefits of a spa and why you should take some beauty treatments together.
Read more