How Far in Advance Should You Plan your Vacation?
Should you plan your vacation now or sometime in the future? Discover the benefits of both planning options in this comparative article.
While everyone organizes their vacations differently, there are some critical advantages based on the timing of your booking. Whether you are the spontaneous type who wants to get away as soon as possible or the planning type who likes to work out all the details ahead of time, this article will highlight the advantages of each so that you can make the most of the best booking times and ensure that you get the most benefits from your reservation.
Let us compare short term vs long term planning in regard to your vacations.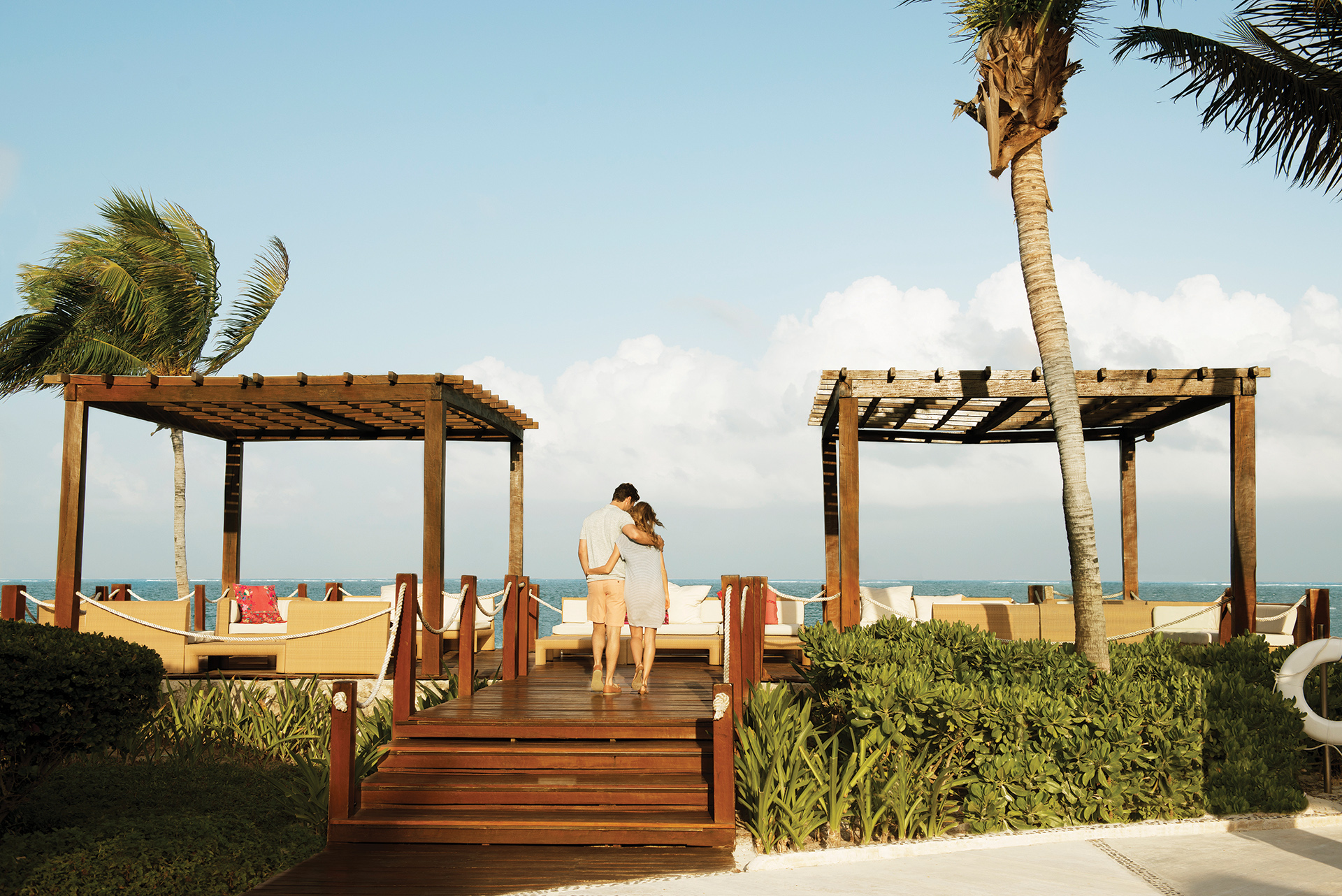 The 5 benefits of booking in advance
1) Get the best deals
When it comes to accommodations most of the best deals and lowest rates are going to be found ahead of time. This is to encourage guests to book in advance so that the hotels and resorts can get guaranteed occupancy in the future.
Generally, the best deals can be found six months before the desired travel date. Then as you get closer to the time you want to stay the sales and deals steadily decrease giving slightly fewer discounts and offers. This means that if you want to take advantage of some of the best offers, you need to book your vacation early which can mean reserving your suite at least six months ahead of time.
2) Suite availability
In addition to great deals, booking ahead makes you one of the first guests to book and therefore gives your the full selection of suites to choose from. This allows you to select the All Inclusive accommodations that suit your tastes without having to settle for less.
Unlike when booking last minute when many suite categories are already maxed out, booking early lets you get the first pick of all the best suites in the resort.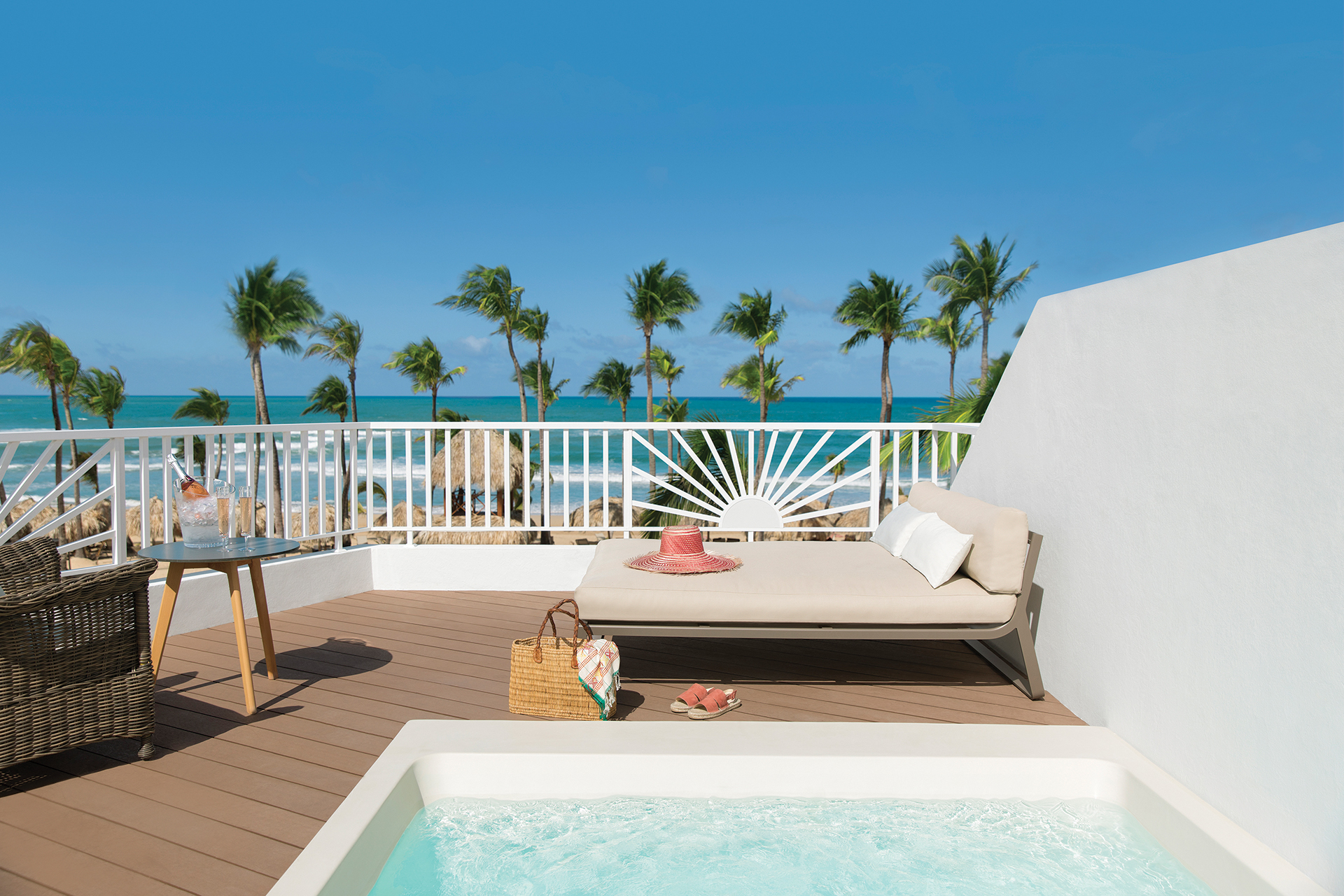 3) More time to plan
Instead of rushing around trying to figure out where you have to be, where you want to go, what you are going to do, and what you need to bring, booking ahead lets you take your time and plan everything out little by little.
Whether looking through other guests vacation photos or planning out your desired activities, you have plenty of time to get every little detail sorted before you leave.
4) Something to look forward to
Anticipation is part of the vacation experience. When you book months ahead of when you plan to travel, you then have that same number of months to enjoy looking forward to your tropical escape. This gives you not just a fantastic time to indulge in later on but also something to keep you going each and every day.
Think about, fantasize, and dream about your vacation to come.
5) Peace of mind
Any disquieting thoughts that you may have, are calmed by preparing your getaway ahead of time. Without rushing around, you can take comfort in knowing that you have taken care of everything you need, in a calm and mindful manner.
This type of planning lets you leave all your anxiety and worries behind and enjoy everything that you have organized for yourself and those with you.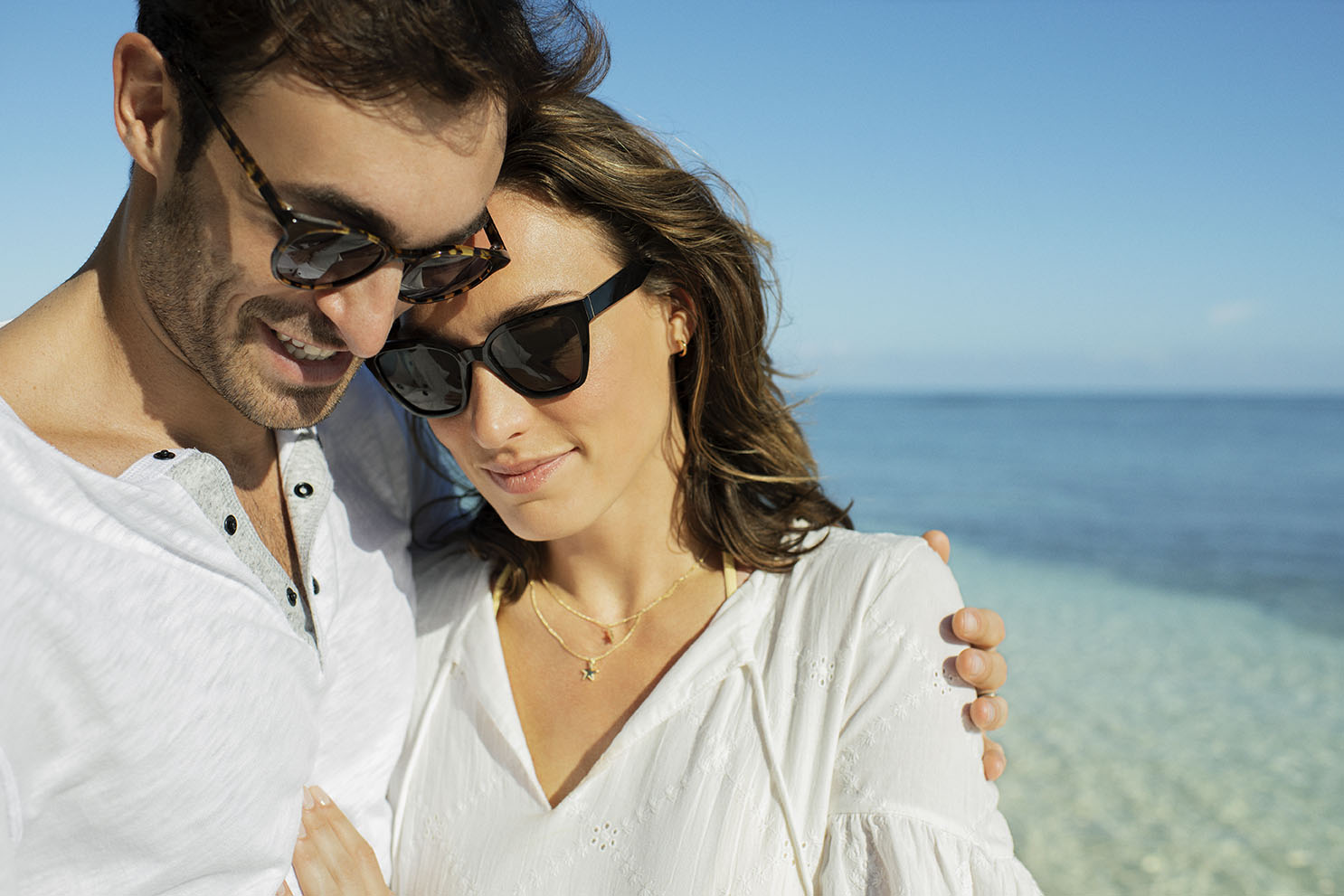 The 5 advantages of a last minute escape
1) Avoid the wait
Not everyone wants to have to be dreaming about a vacation that is months and months away. Why not just pack your bags and head off to the Caribbean as soon as possible? If you are someone who does not enjoy the wait, then a last minute escape can provide you with all the vacation delights right away.
Within just a short while you can be sipping an ice cold cocktail on the stunning sands of a tropical destination.
2) Bypass interruptions
Life is full of unforeseen circumstances that cannot be anticipated. Whilst booking ahead allows for the best planning it also has the potential to be interrupted by some unexpected emergency or other situation that prevents you from enjoying your retreat to the fullest.
Instead, if you have just a short window of time before you get on that plane and fly away, there is less chance for interruptions or any other circumstances that might get in the way of your vacation. By traveling now, you can avoid the unexpected of tomorrow.
3) Enjoy being spontaneous
Sometimes life can be full of routines, plans, and organized activities and to free our minds and souls we need a little bit of spontaneity. Doing something out of the blue just because we feel like it is a nice way of reminding ourselves to live life with a free spirit and to surprise ourselves with special moments of enjoyment and satisfaction.
It helps you to develop a go with the flow attitude and to be able to enjoy things as they happen even if they were not planned or expected. Often the adventures come about by being a little impulsive and jumping into new experiences.
4) Last minute deals
Whilst it is true that most sales are found well in advance, there are sometimes some last minute deals and discounts that hotels and resorts offer to try and make sure that they retain a high occupancy rate.
Therefore, if the resort is getting close to a specific month and they notice that they still have a fair amount of suites that have not been booked, they will lower the price significantly and offer a great rate for your vacation.
These are very short term bookings, however, so make sure you have your bags packed and are ready to go.
5) Save time
While spending months to plan vacation ideas can be enjoyable for some, it is a very time consuming process. Between checking reviews, reviewing activities, looking at all the amenities, and conversing with your travel partners to see what they would like to do, it can take up a lot of time.
By booking a retreat just a short time before you leave, you force yourself to save a lot of time in your vacation planning and instead to just enjoy the vacation.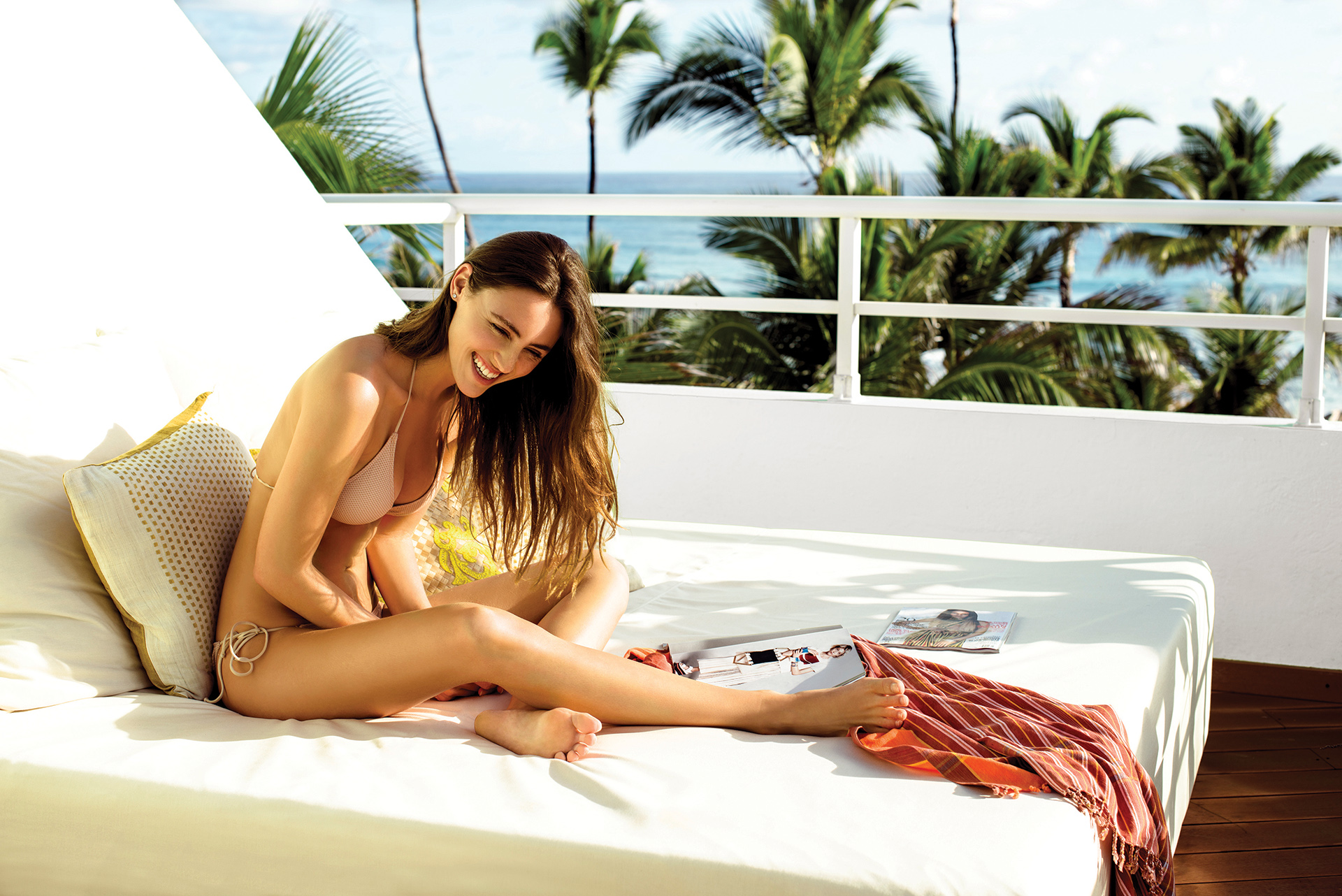 Choose the timing based on your planning style
As you can see, there are clear benefits and advantages to both long term and last minute vacation planning. But when is the best time for you to book your next escape? How far in advance should you plan your vacation? Well, this can largely depend on what you value most.
If you want to work out every detail and are happy to wait to ensure that you get the suite you want with a great discount, then you should consider booking at least six months in advance. If six months still feels too soon to you then remember that while many hotels and resorts only allow bookings of up to one year in advance, with The Excellence Collection you can book your vacation early which can be up to two years ahead of time.
If you instead want to be spontaneous and you feel like you need to get away as soon as possible then you might be able to find some last-minute deals so that you can travel within the next month or two. Alternatively, you can combine some of the benefits of each option by booking a suite that is three to five months away, but you may be missing out on some of the higher discounts.
Compare the advantages of each option and save the date that suits your preferences!
---
Other Articles you may like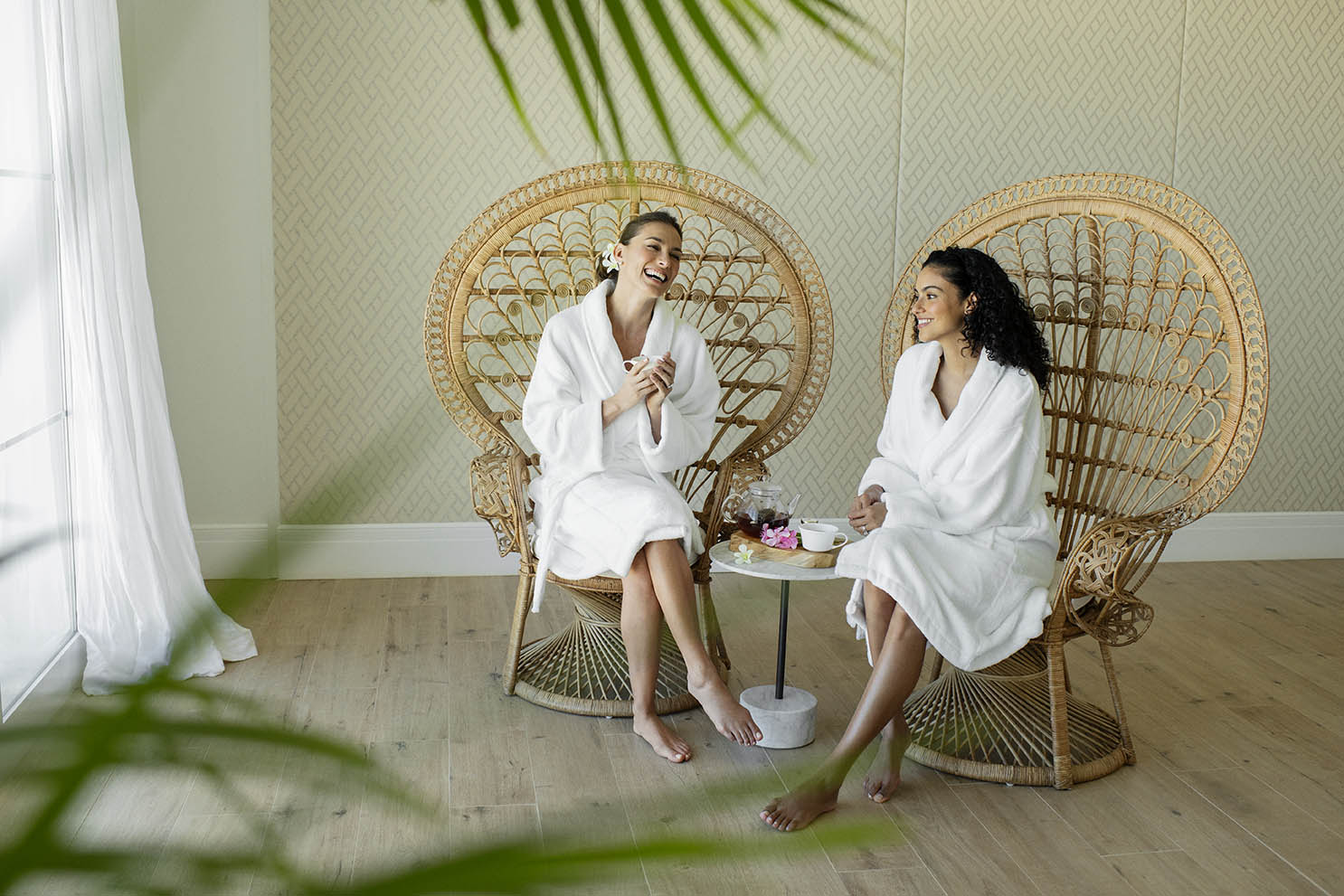 The 5 Benefits of Spa And Beauty Treatments For You And Your Bridal Party
Looking for special moments with your bridesmaids? Come and see the benefits of a spa and why you should take some beauty treatments together.
Read more